---
How To Get Your Money Back From Scammers?
Want to get your money back from a scam?
Fill in the contact form on the page in this link and you will be able to get help in recovering your lost funds! You will be walked through the entire recovery process by a representative of a recommended fund recovery service after which a case will be opened for you by a case manager.
---
Accrual Prime Review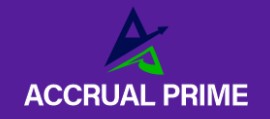 According to statistics, the number of people that have fallen victim to scam and fraudulent brokerage is at an all-time high. This doesn't come as a surprise because the financial markets have seen heavy traffic in the last couple of decades, particularly because of cryptocurrencies. This means that when you make up your mind to join the online trading bandwagon, you don't just need to find a broker; your priority should be to find a reliable broker and it is not that simple as you may believe. No fraudulent broker will have a flashing sign telling you it is a scam; this Accrual Prime review shows how sophisticated these scammers really are.
Over the years, they have also improved their tactics and know just how to draw people in and exploit them. Most people don't realize until it is too late and nothing can be done because the internet grants these scammers the anonymity they need to get away with it. Countless people have had to face the consequences, and unless you want to do the same, you should be willing to put in some time and effort to judge a broker. This means not believing anything you come across on their website, no matter how appealing it is.
You will find the same when you check out Accrual Prime, an international brokerage that boasts a flawless reputation, a No Dealing Desk (NDD) trading environment, low spreads, a variety of trading plans with guaranteed profits and a leverage as high as 1:100. Sure, this makes it sound like the best broker out there, but when you make an effort to look closely, you find out how big a scam it is. Want to know? Read on to find out;

False claims about regulation
The best way to avoid a scam broker is to always choose one that is regulated and licensed; every expert is going to tell you the same and you need to stick to it. The problem is that many scam brokers claim to be regulated, so you have to verify a broker's claims before you believe them. Accrual Prime also claims that it is regulated and licensed and to convince people, it has even shared a couple of certificates of incorporation from Singapore, Cyprus and the United Kingdom.
This sounds quite reassuring, but you need to understand that certificates of incorporation don't really mean anything. They cannot be considered substitutes for a legitimate forex license that is used by a financial regulator in a jurisdiction. This means that Accrual Prime needs to have a forex license issued by the Cyprus Securities and Exchange Commission (CySEC), the Financial Conduct Authority (FCA) in the UK and the Monetary Authority of Singapore (MAS).
However, if you check the online registers of all three of these regulators, you will not find Accrual Prime listed. There are three company names that are mentioned in the broker's presentation on its website, which are Accrual Prime Ltd, AAA Global Ltd and Accrualprime Trading Company Limited and none of them can be found in the registers. Not to mention the fact that having three company names is another red flag because it is unclear as to who is in charge.
Offering guaranteed profits
The fact that Accrual Prime is unregulated and unlicensed is a huge enough problem and you don't need to have more reasons to avoid using it, but there are plenty of other red flags to be discovered. One of them is the offering of guaranteed profits. If you check out the trading plans available on the platform, you will discover that they claim to offer profits between 7% and 15%, which sounds like a dream come true.
After all, you will be able to earn passively and make profits without having to do anything. The problem is Accrual Prime deals with highly leveraged instruments and the financial markets are quite volatile. No one can guarantee anything, much less profits and anyone trying to convince you otherwise is only fooling you.
No trading platform available
When you check out the offerings on the Accrual Prime website, you will notice that they have made a big claim of providing their clients with access to the MetaTrader4 (MT4). This is recognized as one of the leading trading platforms in the market that can offer great tools and features for maximizing the trading experience. Unfortunately, you will discover that there is no MT4 available on the Accrual Prime website. As a matter of fact, there doesn't seem to be any trading platform at all. They only have a strange looking dashboard that only gives you the option of making a deposit and there is no option of trading anywhere.
Only crypto payments supported
A check of the Accrual Prime homepage shows the VISA logo, which may lead you to believe that the broker offers you the option of using cards to make your deposits and withdrawals. This would be reassuring because cards are eligible for a chargeback in case you want a refund. It minimizes the risk of you losing your money in case you get scammed. The problem is that Accrual Prime only accepts bitcoins.
The fact that Accrual Prime wants its clients to pay via Bitcoins is very telling indeed because crypto payments guarantee a lot of privacy to scammers and also the reassurance that these payments are irreversible. You will not be able to get your money back and neither will you be able to track it because they are anonymous.
They offer high leverage
Considering that Accrual Prime claims to be a regulated broker, it shouldn't be offering leverage as high as 1:100. Regulatory authorities like the FCA do not allow brokers to offer leverage of more than 1:30 to retail traders, so the fact that Accrual Prime is doing so is a dead giveaway of its regulatory status.
Last Verdict
After you have gone through this Accrual Prime review, you can conclude that it is not a reliable broker for your trading journey.