---
How To Get Your Money Back From Scammers?
Want to get your money back from a scam?
Fill in the contact form on the page in this link and you will be able to get help in recovering your lost funds! You will be walked through the entire recovery process by a representative of a recommended fund recovery service after which a case will be opened for you by a case manager.
---
Forbytrade Review


If there is one thing you should understand about the online trading process, it is that the right broker can make a world of difference in your trading journey. They are needed for providing you access to the markets, the platform and the conditions, all of which are essential to trading in the financial markets. The only problem is that not every brokerage you come across will be the right fit for you. Some just don't offer what you want, while others are downright scams and only after your money. Therefore, you need to find a trustworthy broker and this going through Forbytrade review is a must in order to do so.
Forbytrade is one of the brokerages you will find when you begin looking for an online broker and what sets it apart is that not only does it offer you forex trading services, but also supports binary options trading. Apart from that, you will find some notable offerings on their website that will grab your attention and this might tempt you into opening an account with them. But, it is a must to assess their services before you entrust them with your money and information, which means checking out this review below: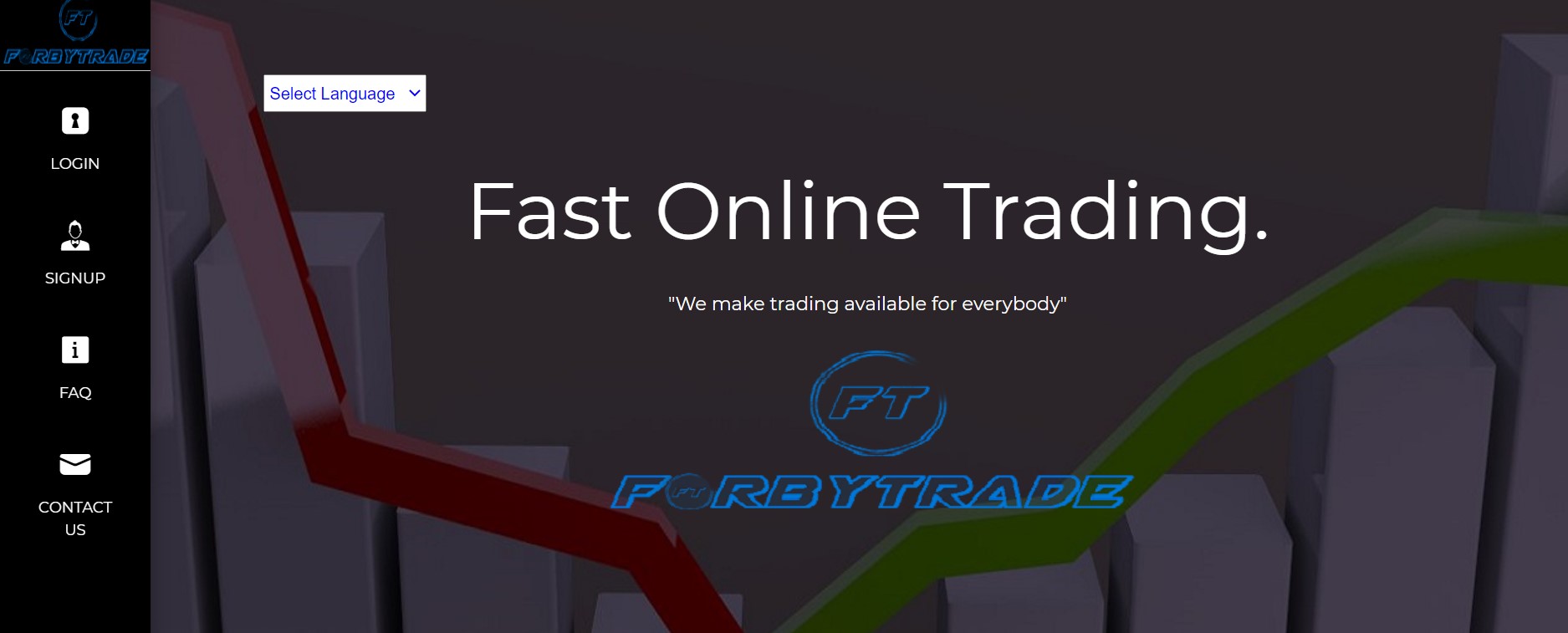 Licensing and regulation
First things first, the best way to find out if a brokerage is trustworthy or not is by looking at their licensing and regulatory status. Most of the scam brokerages you will find are those that do not have a license to provide their services and are not regulated by any entity. Therefore, it is best to avoid any such options and only opt for one that has a proper license and is regulated by a well-reputed entity. The fact that Forbytrade claims to be licensed and regulated and that too by the regulatory bodies in the United Kingdom and Cyprus is undoubtedly impressive.
If you were to just believe what Forbytrade is telling you, then you would definitely want to open an account with them right away. After all, a license from the Financial Conduct Authority (FCA) and the Cyprus Securities and Exchange Commission (CySEC) are extremely valuable because they are known as two of the top regulators in the world and their license immediately makes the broker trustworthy.
The only problem is that when you check their online registers, you will not find Forbytrade listed anywhere, which means it is lying about its regulatory status. Secondly, it is obvious that the brokerage cannot be licensed by these two regulatory authorities because it is offering binary options trading, which are banned in the UK and the EU. It is because of their susceptibility to scams that binary options were banned and no legitimate brokerage would ever offer them on their platform.
Terms and Conditions
Whenever you are signing up with a brokerage, checking their Terms and Conditions is a must because you want to know what you are getting into. These documents outline what kind of relationship you will have with the brokerage, including the fees they will charge, the trading conditions you will be provided and the policies applicable.
The problem is that when you look for the Terms and Conditions at Forbytrade, you will not find the documents anywhere. They have no T&Cs, neither is there a Client Agreement or any other Legal Documents dictating what kind of rules you will have to follow, or highlighting any costs. This means that the brokerage can pretty much charge whatever they want and you will not be able to do anything about it.
Trading Platform
One of the most vital offerings of any brokerage is the trading platform, which is the software they provide to their clients for executing their trades in the markets. Your experience with a company will depend a lot on the trading platform, so assessing it is a must. You will discover that Forbytrade is offering a web-based trading platform that you cannot access without signing up.
The fact is that such web-based distributions have become very common amongst scam brokers and most reputable brokerages would offer you the MT4 or the MT5 trading platforms, which are considered the most professional trading solutions. Yet, Forbytrade is not offering any of these options to its clients, even though they provide excellent trading tools and are highly advanced and this is undoubtedly disappointing for traders. Furthermore, the fact that you cannot check the trading platform without signing up is also a major red flag.
Payment Methods
It is important to assess the payment methods that a broker offers because that can also help you determine if it is trustworthy or not. This is another aspect of Forbytrade that will prove to be alarming because they are offering support for only two payment methods; cryptocurrencies and wire transfers. The problem with both these methods is that they are final and permanent; you cannot get your money back, unless the recipient sends it back themselves, something a scam broker would never do.
Moreover, these transactions are also hard to trace and this allows scammers to get away with your money. Reputable and professional brokers will usually offer their clients the option of credit and debit cards, which are eligible for a chargeback and you can get your money back within 540 days, in case there is a problem.
Leverage
One of the most essential pieces of information that's missing on the Forbytrade website is about the leverage they offer. As a lot of people factor it into their decision making, this can be very worrying because you don't know what kind of trading conditions you will have when you are trading via this broker.
Conclusion
Sure, you don't have to deal with a minimum deposit requirement when you want to open an account with Forbytrade, but this doesn't mean that you should ignore the rest of the problems associated with the broker. The issues indicate that it is not a trustworthy broker because it is lying about pretty much everything that matters and only wants to exploit its clients.