---
How To Get Your Money Back From Scammers?
Want to get your money back from a scam?
Fill in the contact form on the page in this link and you will be able to get help in recovering your lost funds! You will be walked through the entire recovery process by a representative of a recommended fund recovery service after which a case will be opened for you by a case manager.
---
Forextimeprime Review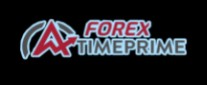 Thanks to technology, the concept of trading also evolved and people can now enjoy it from the comforts of their homes. Those times are past when you had to go out to seek a broker to begin dabbling in the financial markets. Now, you just need to find a good and dependable brokerage and open your account to start investing your money. Searching has certainly been simplified over the internet, but this doesn't mean that it is all fun and games. This Forextimeprime review can show you just how careful you need to be.
You will learn quickly enough that not all the online brokers are what they appear to be. Sure, they may have a website that seems to be a good one on the surface, but it can actually be the polar opposite. You can find countless reports of people who signed up with a brokerage, only to lose their money because the platform turned out to be a scam. Losses during trading are one thing, but losing your hard-earned money to a fraud can be downright devastating. You want to avoid such a disaster and this means looking into Forextimeprime before you open a trading account.

Many people may decide to sign up straight away with Forextimeprime because of the broker's name. It is quite similar to ForexTime (FXTM), which is one of the most renowned brokerages in the market. People who don't know better will fall for the name and this is exactly what the scam intends. It seems to be a well-thought out scam and nothing more and you will discover this quickly enough. How? Check a look at the big red flags below:
The name
The fact that Forextimeprime has decided to use a name that is very similar to a well-known broker is the first red flag. It is very easy for people to get confused and those who are eager to get started will not look too closely. This is exactly what the scammers appear to be counting on and why they have decided to use this name. After all, firm cloning is a very popular tactic, as fraudsters use the credentials of a legitimate company to hide their true nature. By all appearances, Forextimeprime is doing the same and this means you should not trust it at all.
The false regulation claims
If there is one thing that can immediately reveal the true nature of a brokerage, it is their regulatory and licensing status. Companies that do not have a license to operate and are unregulated are a red flag in itself and anyone with even a little bit of knowledge about the financial markets should know that they are not to be trusted. No matter how attractive or good their claims may seem, you need a regulated and licensed brokerage because this is the biggest indicator of their legitimacy.
Plus, there is no denying that choosing a regulated and licensed platform keeps you secure and protected. This is why Forextimeprime claims that it has offices located in eight different countries in the world and also that it is regulated by some of the most popular financial regulators in the world. In fact, it has gone as far as naming the regulatory authorities, such as the Financial Conduct Authority (FCA) in the UK, the Capital Markets Board of Turkey and the Polish Financial Supervisory Authority (KNF).
Had these claims been true, it would have made Forextimeprime a very impressive brokerage. Unfortunately, all of this is nothing but a lie. Not only is the broker listed in any of these regulators' registers, their website seems to be devoid of all essential information. For instance, they have not provided the name of a real company, or any kind of corporate background for that matter. There is no phone number given either, so you cannot really contact anyone.
You will find an office address on the Forextimeprime website, but it is of Limassol, Cyprus and is not real. In order to have an office in Cyprus, the broker would need a license from the Cyprus Securities and Exchange Commission (CySEC) and it doesn't seem to have that.
The unrealistic claims
At this point, you would think that you have discovered the worst about Forextimeprime, but there appears to be more. When you are going through their offerings, you will find some unrealistic claims that should immediately send up a red flag. As per their website, you can earn returns of 200% in just the first session. This is highly unrealistic for any financial market because they are mostly volatile and unpredictable.
Thus, no one can give you any guarantees of returns, or make such claims. Even the world's most successful investor, Warren Buffett does not earn returns of more than 30 to 35% from his investment. Therefore, the fact that Forextimeprime is making such claims should also add to the pile and make it obvious that the broker is only trying to tempt people into signing up, so it can exploit them.
The absence of trading platform
How do you actually trade online? You need a trading platform for executing your trades and it is the responsibility of the broker you open an account with to provide you one. It is natural for you to expect the same from Forextimeprime, but you are in for disappointment. This is because there does not appear to be a trading platform available at all.
What they do offer is a generic demo web MT4 that you can easily get from free directly from the MetaQuotes' website. Apart from that, the Forextimeprime website seems to have a dashboard that shows third party quotes and nothing more. This is not really a trading platform because it does not come with the option of trading. Its purpose is to just create an illusion and not much else.
Final Decision
Keeping in mind that many red flags that you have identified in the case of Forextimeprime, signing up with them is not what you should do.