---
How To Get Your Money Back From Scammers?
Want to get your money back from a scam?
Fill in the contact form on the page in this link and you will be able to get help in recovering your lost funds! You will be walked through the entire recovery process by a representative of a recommended fund recovery service after which a case will be opened for you by a case manager.
---
FundsProMax Review

With hundreds of brokerages offering their trading services in the financial markets, you don't have to worry about a shortage of choices. Yet, many people still worry because it is a well-known fact that not all of these platforms are legitimate and professional. As a matter of fact, the market has become overrun with shady, scam and fraudulent companies that are only in it for the money and exploit people left and right. Since you want to make a profitable investment, you need to know what kind of brokerage you are dealing with and going through this FundsProMax review can help.
If you compare the website of a scam brokerage and that of a legitimate one, you will find that many times they are quite similar. This is because sometimes these scammers also operate a clone scam, or may copy the content. Of course, it means that you have to do your homework and find the problems, if any. It is the only way that you will be able to make a smart choice and ensure that you have access to the financial market of your choice and can earn the kind of profits you want. Not doing so means that you could end up becoming just another statistic.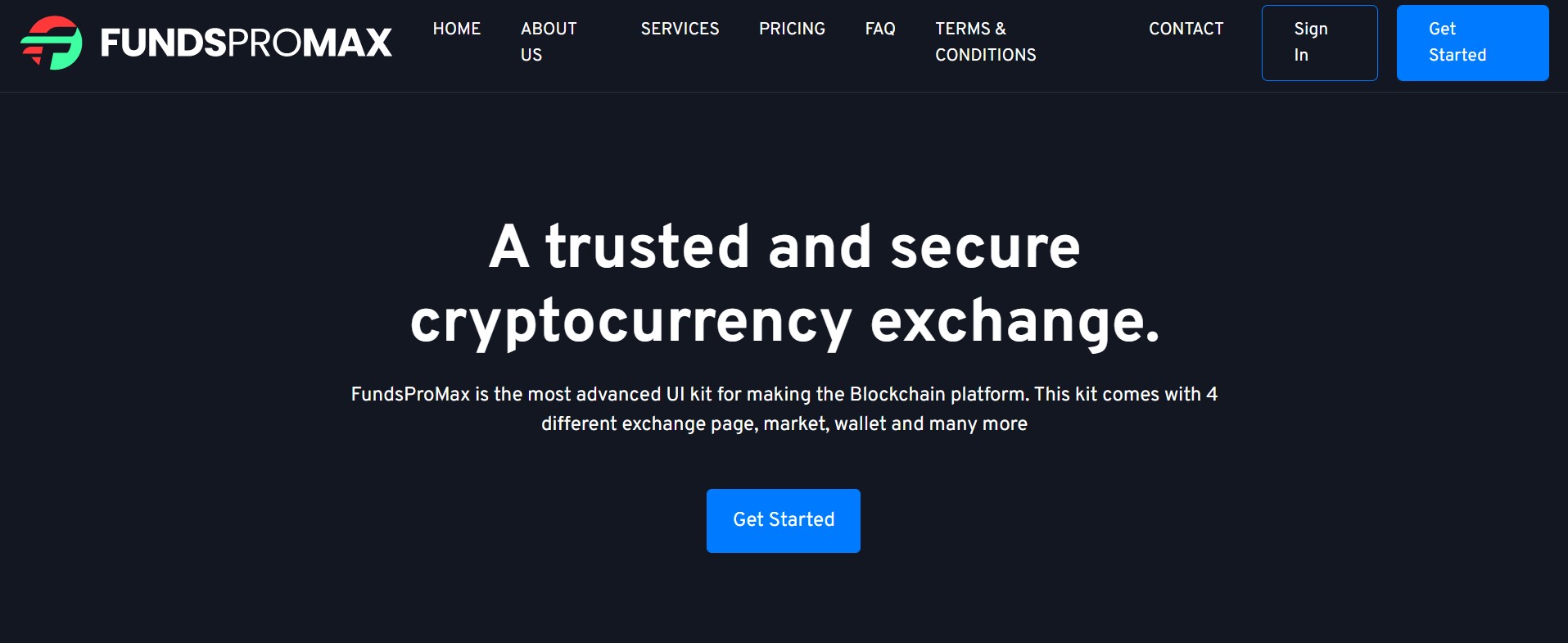 This can also happen with FundsProMax, which has presented itself as a Swiss brokerage that is trusted by a global community. It is offering secure and advance crypto exchange services to more than five million customers that are spread across a 100 countries all over the world. Moreover, they are offering various investment plans that can generate solid earnings. All of this is exactly what a new trader would want to have access to, but it sounds too good to be true and as it turns out, it really is. There are plenty of problems you will find with FundsProMax and the most prominent ones are:
Blacklisted by the FSMA
Starting with the regulatory status of a broker is the best way to know whether they are a smart option or not. A regulated brokerage can be held accountable and has to comply with high standards and policies for providing transparent, competitive and fair services to its clients. They can offer you protections and this can eliminate a great deal of stress. The problem is that FundsProMax does not appear to be regulated anywhere, but this is just the beginning.
It gets worse when you find that not only is FundsProMax unregulated, but it has also been blacklisted by a regulatory authority. Indeed, the Financial Services and Markets Authority (FSMA) in Belgium has issued a warning about the brokerage being a scam. As a matter of fact, the authority has also highlighted the various tactics they are using and can use for luring people in. This is a black mark against the broker and should immediately warn you, if you are thinking about signing up with it.
False licensing claims
Scam brokerages are well-aware that most people who decide to trade online have become cautious after the many incidents that have occurred. They know that these people look at the license of a platform before deciding to open an account. This has prompted many scams to claim to be licensed in order to attract people to their platform. Most just take their word for it and realize that it is a false claim later. You will learn that FundsProMax has attempted to do something similar.
According to their website, they have a Cyprus Investment Firm license, which is obviously not true, considering that the FSMA has blacklisted them. A license from the regulatory authority in Cyprus i.e. the Cyprus Securities and Exchange Commission (CySEC) would meant that FundsProMax can offer its services in Belgium as well. But, its blacklisting is proof that it does not have a CySEC license at all and you can also check their online register to confirm.
This means that FundsProMax is clearly lying about their licensing status, something only a scam would do. An authentic firm would be open about their status and would actually have a license as they don't want to operate illegally.
Virtually anonymous
The problems with FundsProMax just don't stop popping out once you really get into it. As mentioned earlier, the broker claims to be based in Switzerland, but there is no evidence to support this statement. This is because the Swiss market is a highly regulated one and a license from the Swiss Financial Market Supervisory Authority (FINMA) would be required by the company.
Of course, you can check their register and not find FundsProMax listed, which means they are clearly not based there or lying about it. Since they are not regulated, you cannot confirm the authenticity of the purported Swiss address they are providing. In addition, you can go through the whole website of the broker and not find any detail about the company that owns and operates the platform. There is no corporate background whatsoever, which is a major concern because you have absolutely no idea who is behind FundsProMax and you cannot contact them in case there is a problem.
Lack of trading software
You should know that the most important offering of any online broker is their trading software. This software connects you to the financial markets and allows you to execute your trades, so it has to be a really good one. It should also have good tools and technology to get the job done. What kind of trading software can you expect at FundsProMax? The answer is none. That's right; it doesn't seem as if the broker offers a trading software at all.
If FundsProMax does not have the primary feature traders require for doing the actual trading, what is the point? The point is to scam people and get them to deposit their money and this is exactly what the broker does.
Closing Thoughts
There doesn't seem to be a shortage of problems with FundsProMax and you have all the reasons you need to avoiding this platform completely.