---
How To Get Your Money Back From Scammers?
Want to get your money back from a scam?
Fill in the contact form on the page in this link and you will be able to get help in recovering your lost funds! You will be walked through the entire recovery process by a representative of a recommended fund recovery service after which a case will be opened for you by a case manager.
---
HYCMFX Review

When you have decided to engage in online trading and are getting acquainted with the process, you will discover that most people find it extremely daunting to choose a broker. It should not be that difficult because the internet brings everything right at your fingertips, yet it is. This is primarily because not all the brokerages that can be found are authentic and reliable. Some may appear to be perfectly legitimate platforms, but are actually scams that are just fraudulently advertising themselves. Appearances can be very deceiving, as this HYCMFX review can show you.
This means that you have to exercise caution and patience when you begin shopping for a broker. Speeding up the process can cause you to make an error in judgement that can lead to disastrous consequences. Taking a little bit of time and making some effort to know more about a broker can pay off in the long run. After all, it is a company that you will trust with your money and your information, which means you shouldn't hand them out to just anyone, no matter how eager you may be to begin.
This is what you need to bear in mind in the case of HYCMFX, one of the brokers you will find in your search for a broker. You cannot just look at the name and glance at their website before signing up. A little more in-depth research is needed in this case because there can be a lot of confusion. How? You can go through the review below to find out: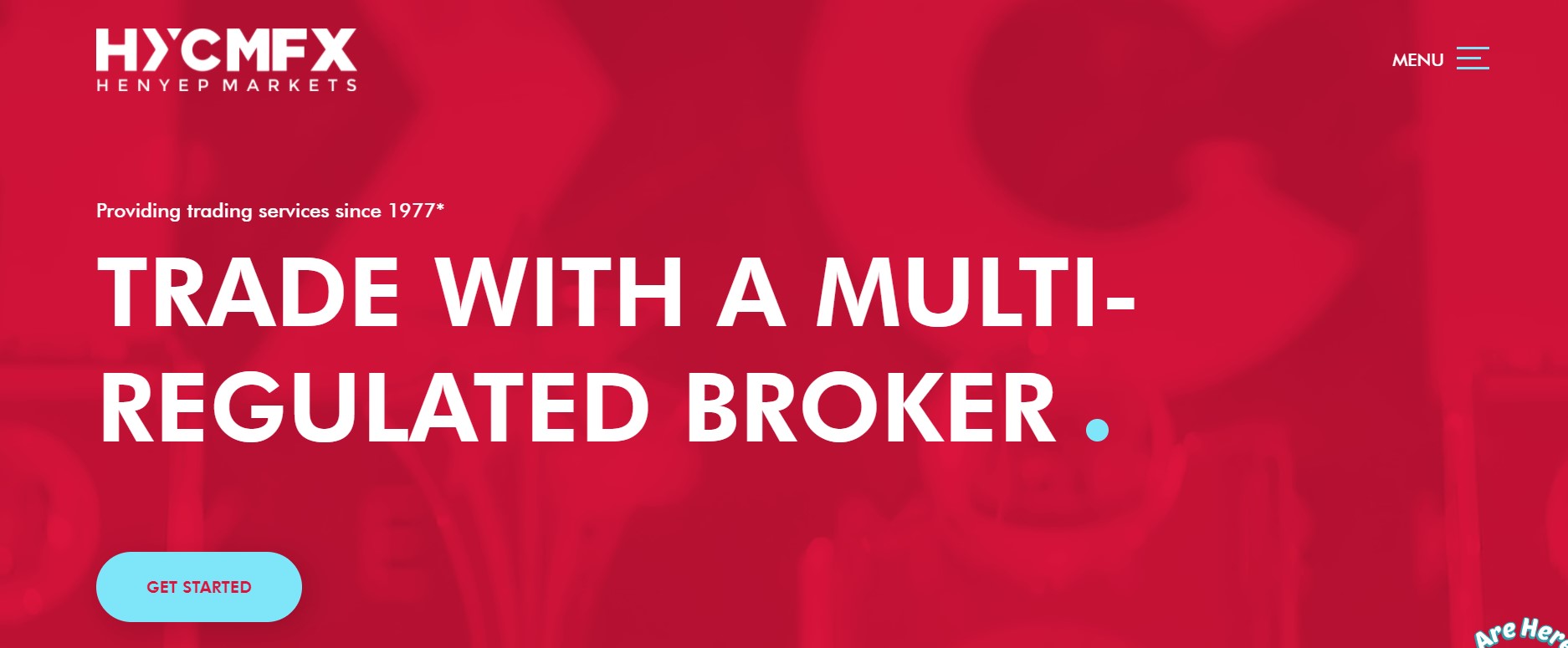 False licensing and regulation claims
Licensing and regulation are some key terms of the financial markets because a brokerage that has a license to offer its services and is regulated is considered trustworthy and dependable. They are answerable to an authority and are subject to laws and rules of the highest standards. If you check out the HYCMFX website, you will discover that they have made some very tall claims about regulation.
According to the broker, they are licensed in different jurisdictions, which include the United Kingdom, Cyprus, Dubai and the Caiman Islands. You can check the online registers of the regulatory authorities in these regions, such as the Financial Conduct Authority (FCA) in the UK, or the Cyprus Securities and Exchange Commission (CySEC) in Cyprus. Doing so will reveal the name HYCM. Some people may actually fall for this trick and this is exactly what HYCMFX is relying on.
HYCMFX is a brokerage that's engaging in what is known as a clone scam. This means that it is using the details of a licensed and regulated company to present itself as such. HYCM is a renowned brokerage in the financial markets, which is owned and operated by Henyep Capital Markets. Therefore, all the regulation belongs to this broker, but HYCMFX is not the same entity and is not connected to them at all. It is just trying to mislead traders who just may be in a hurry to sign up and will not pay that much attention.
No trading platform
The fact that HYCMFX is not licensed and further revelation that not only is it making false claims, but using the data of a legitimate company is all the confirmation you need that it is a fraudulent platform. But, if you continue checking their services, you will find some other issues that can also confirm this conclusion. One of these is the trading platform, or lack thereof. Even if you are a newbie, you would know that the most important offering of a broker is their trading platform.
This is the software that their clients use for executing their trades and connecting to the markets, which makes it vital to the process. You will find that HYCMFX does not offer a trading platform. There can be no trading without a platform, which means that HYCMFX should not exist without it.
The only thing you will find on HYCMFX is some kind of a user dashboard, which has clearly been added to create the illusion of a platform. The only features it does have are the option of deposit and a referral link. You will not find any quotes, charts or any option to trade, which means it does not function at all.
In fact, it might be a Multi-level Marketing (MLM) scheme because HYCMFX is offering referral commissions. This is also a popular scam tactic and only shows that this broker is not authentic. A good broker would offer its clients a decent platform like the MT4 or the MT5, which are some of the most well-known trading solutions in the market.
No leverage available
Another important offering of a broker that you need to check is the leverage they offer because it affects your trading flexibility. If you try to do the same in the case of HYCMFX, you will find further proof that they have only created an appearance of being a broker and are just a fraudulent platform and nothing more. This is because there are no leverage ratios provided at all.
It kind of makes sense because HYCMFX does not really support any kind of trading. Thus, they cannot offer you leverage at all. When they don't have a trading platform available that allows you to execute trades in the market, why would they offer any leverage?
Only cryptocurrencies supported
Checking the payment methods that a broker offers is also of the utmost importance because you want to be able to make your deposits and withdrawals safely and conveniently. The problem is that HYCMFX only supports cryptocurrencies as a payment option. This might make them appear as a modern broker, but you need to remember that crypto payments are final and cannot be traced for the most part, which means your money will be lost forever. Card payments are a better option because they come with the option of a chargeback, which means you can get your money back if there is a problem.
Ending Thoughts
You should not fall for HYCMFX's appearance because it is an unscrupulous and scam broker that will steal your money.