---
How To Get Your Money Back From Scammers?
Want to get your money back from a scam?
Fill in the contact form on the page in this link and you will be able to get help in recovering your lost funds! You will be walked through the entire recovery process by a representative of a recommended fund recovery service after which a case will be opened for you by a case manager.
---
Big $ Capital Review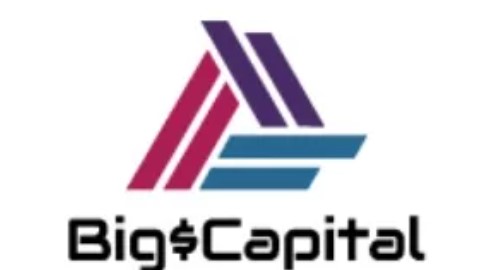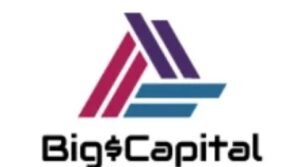 No matter how eager you are to start trading online in order to enjoy the profitable opportunities in the financial markets, you should never compromise on the broker you choose for this purpose. This is because they will provide you the trading platform, conditions and every other service that's required during the process, which means your experience depends on them for the most part. Therefore, you want professional and quality services and that may not be that easy to find. Why? This is because many brokerages are not what they pretend to be and this Big $ Capital review highlights this fact.
If you do a bit of research, you will come across the many stories of fraudulent and scam brokers that pretend to be legitimate platforms to lure people in. They obviously only intend to scam them and this is exactly what they do. These companies have become quite widespread and people end up falling into their trap on a regular basis. Some people do so because they are in a hurry to open a trading account and don't check a brokerage out thoroughly. In other cases, the brokerages deliberately disguise themselves as authentic platforms to fool people.
You will find that Big $ Capital falls in the latter category because it is presented as a smart, ECN broker that offers tight spreads, various account types, including an Islamic one, the popular MT5 trading platform and leverage as high as 1:500 and even 1:1000. Of course, these are tempting offerings and if you don't look beyond the surface, you would end up signing up with this broker. But, you shouldn't do so just yet because there are clear indications it is a scam. What are they? You can check them out below:

Licensing and Regulation
Your first priority should be to find a regulated and licensed broker because this can offer you the utmost security. These brokerages are subject to stringent rules and regulations that are aimed at protecting clients and you can also hold them accountable in case of a problem. This makes them credible and trustworthy, so you want to ensure that Big $ Capital is the same.
As per their website, Big $ Capital has its offices located in the United Kingdom. In order to operate in the UK, all brokerages are required to get a license from the Financial Conduct Authority (FCA) because this is the official institution for overseeing all forex and CFD brokerages, along with other financial companies that operate in the region.
But, when you check the FCA's register online, you will not find Big $ Capital mentioned anywhere. Moreover, even when you go through their website, you will not find any mention of the company that owns and operates the brokerage. There is absolutely no company information or corporate background available, which means the platform is essentially anonymous and you cannot trust such a broker at all.
Terms and Conditions
Checking out the Terms and Conditions of a brokerage is necessary because these dictate what kind of fees you will be charged as well as the policies that are applicable. They are designed to outline your relationship with the broker, so it is best to know what you are agreeing to. When you take a look at the terms and conditions of Big $ Capital, you will discover that they offer trading bonuses to their clients.
This is a concern because bonuses are not permitted in most regulated jurisdictions, as they tend to have conditions applicable, which are not in favor of the traders. Yet, Big $ Capital offers trading bonuses and the worst part is that they have mentioned they can make changes to their program any time they want. They do not need your consent to do so, which means that they may introduce any new policy at any time.
Leverage
Another issue that you will come across at Big $ Capital when you are going through their offerings is leverage. The fact that leverage ratios of 1:500 and 1:1000 are available will impress some of the traders. Such leverage ratios make it possible for you to make big trades and this could be an advantage. However, you have to remember that there are risks involved with leverage as well.
It is due to these risks that most financial regulators have imposed a cap on the amount of leverage that can be offered and this is applicable in jurisdictions like the US, UK, Canada, Europe and Australia. Even though Big $ Capital claims to be based in the UK, it is still offering such excessive levels of leverage, which is confirmation that the broker is not an authentic one.
Trading Platform
One of the most important features that a broker has to offer to its clients is their trading platform, as it is the software needed for executing trades. The fact that Big $ Capital offers one of the most renowned trading platforms in the entire industry is definitely one of its most appealing offerings. The MT5 is recognized as the industry leading and powerful trading platform and is the choice of every top trader.
The only problem is that Big $ Capital only claims to offer the MT5 because when you decide to download it, you will find that it is an unbranded, trial version of the MT5, which is available directly from their developer Meta Quotes' website. This means that they are not offering a trading platform to you at all, as their intention is just to scam people.
Payment Methods
If you want to check out what payment methods are supported at Big $ Capital, you are in for disappointment because they haven't bothered disclosing what payment methods are supported on their platform. This is a concern because you want to be sure you can file for a chargeback if you want a refund, but no information is given.
Wrapping Up
Once you have gone through the issues with Big $ Capital, it is obvious that this broker is not what it appears to be and you shouldn't let it fool you at all.