---
How To Get Your Money Back From Scammers?
Want to get your money back from a scam?
Fill in the contact form on the page in this link and you will be able to get help in recovering your lost funds! You will be walked through the entire recovery process by a representative of a recommended fund recovery service after which a case will be opened for you by a case manager.
---
ETS Capital Review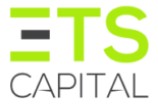 Cryptocurrencies have become the hottest financial instrument nowadays with their volatility allowing people all over the world to make massive profits. Therefore, it is not surprising that demand for crypto trading platforms has gone up in the last couple of years and hundreds of them have popped up in the market, including ETS Capital. Even though it is tempting to sign up straight away and start tapping into the opportunities presented by the market, you shouldn't forget that there have also been broker scams. It is better to check out ETS Capital review before you decide to register with them.
You certainly don't want to open an account and deposit your funds, only to find out that it is a scam broker. Indeed, this has happened to many people and they had to accept that their money was lost. A little effort on your part before signing up can save you from a lot of regret in the future. This applies in the case of ETS Capital as well, which seems like a perfectly legitimate broker when you check it out. Nonetheless, it is essential to remember that impressions can often be false and case in point, ETS Capital is definitely not what it claims to be.
You can take a look at this ETS Capital review to figure out just what the problems are and why you should be avoiding this broker: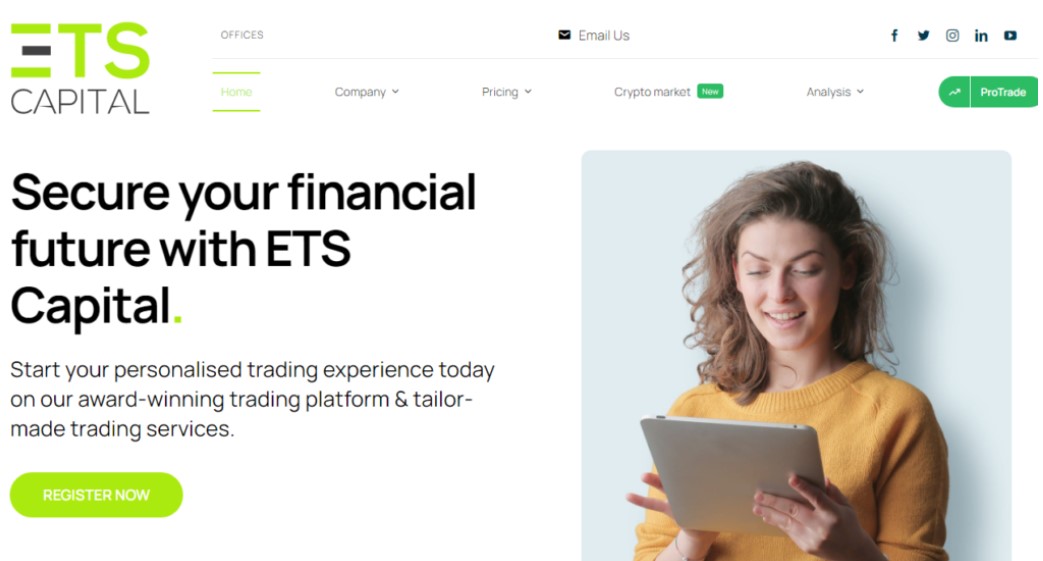 Regulation and Licensing
If you have done some homework in order to avoid getting scammed by a fraudulent platform, then you are probably aware that checking the regulation and licensing of a company is necessary. Scam brokers are usually those that don't have a license and are not regulated because if they were, they wouldn't be able to get away with stealing anyone's money. The problem is that fraudulent brokers have realized that people look at regulation and licensing before making their decision. Thus, they boast about being regulated and licensed to offer their services.
Same is the case with ETS Capital because a look at their website shows that they are claiming to be licensed in the United Kingdom and in Switzerland. Many people make the mistake of taking the broker's word for it and sign up, only to realize they have been deceived. If you follow up, you will discover that they claim to be licensed by the International Securities and Exchange Commission, but there is no such regulatory authority.
Instead, to be able to offer their services in the UK, ETS Capital would have to be licensed by the Financial Conduct Authority (FCA) and it is the Financial Market Supervisory Authority (FINMA), which oversees regulation in Switzerland. You can check the online registers of both these authorities and not find ETS Capital listed anywhere. This means that the licensing numbers they have provided on their website are utterly false. The platform is not regulated or licensed anywhere and is clearly lying to people.
Terms and Conditions
The second step involved in checking out a broker is going through their Terms and Conditions because you want to know exactly what you are agreeing with. These terms and conditions are meant to outline the kind of relationship you will have, the fees you will be charged and the policies you have to comply with. You will find plenty of problems with ETS Capital's Terms and Conditions.
To begin with, they are offering a trading bonus to their clients, which ETS Capital couldn't have done if it was really regulated by the FCA. To add to it, the bonus policy of the brokerage is downright malicious due to the non-deposited funds clause. According to this clause, traders cannot withdraw any profits they make through bonuses. The problem is that there is no way to identify what profits are made through bonuses and what are made via your deposits. This gives ETS Capital the opportunity to shut down your withdrawal requests.
Moreover, you will find that ETS Capital also charges some withdrawal fees, but they have not specified any amount and have kept their statement vague. This means they are probably going to charge you through the nose, if they do allow you to withdraw. In addition, they also have dormant account fees, which is extremely high and no legitimate broker would ever charge this much.
Trading Software
In order to execute trades in the financial markets, you will require a trading software and this is what ETS Capital should offer to you. There is a web-based platform provided to you here, but it doesn't allow you to trade. You can only buy and sell cryptocurrencies on it, which means it is nowhere close to the conventional trading platforms, such as MT4 or the MT5 that are well-known in the market.
Leverage and Minimum Deposit
Knowing the trading conditions provided to you is important before you sign up on any platform and leverage is part of it. The problem is that since ETS Capital doesn't support trading, you will not have access to any leverage. As far as the minimum deposit that you are required to make is concerned, you will find that ETS Capital asks for a peculiar amount of EUR 87.76.
Payment Methods
It is essential to know what payment methods are provided to you by a broker for making your deposits and withdrawals. First off, you want to ensure the options are convenient and easy and secondly, you want to assess their security. When you check out the payment methods that ETS Capital supports, you are in for disappointment. This is because they only allow their clients to use wire transfers on their platform. This option is not eligible for a chargeback, unlike VISA and MasterCard, which means that if you are scammed, you will not be able to get your funds back.
The Verdict
The issues you discover when you go through this ETS Capital review above makes it abundantly clear that it is a scam broker, which is only interested in exploiting its clients and doesn't offer you crypto trading services.