---
How To Get Your Money Back From Scammers?
Want to get your money back from a scam?
Fill in the contact form on the page in this link and you will be able to get help in recovering your lost funds! You will be walked through the entire recovery process by a representative of a recommended fund recovery service after which a case will be opened for you by a case manager.
---
Everfxx Review

People have been trading in the financial markets and making fortunes for decades. There was a time when you could only think about it because there were too many barriers to entry, but online trading has managed to eradicate nearly all of them. These days, the only prerequisite that you will encounter is finding a reliable and dependable brokerage and this often becomes a challenge. How? This is primarily because there are a ton of companies that are offering their services and many of these are downright fraudsters. This Everfxx review can tell you just how scam platforms operate.
Anyone who does not have the knowledge of how these shady platforms operate is likely to fall into their trap. It is not something new and has happened countless times to people, who have had to suffer. No one wants to face the same consequences and they can avoid it by doing their due diligence. Rather than just signing up with a broker you find, you need to be diligent and see what they are offering and identify any red flags, if any. This is what you should do with Everfxx as well. It is definitely a good move here because as you will find out that this brokerage is just another scam.
The only way you can tell these scam platforms apart from legitimate ones is by evaluating their offers and finding the red flags. What are some of the red flags that you will come across at Everfxx? You can check them out below: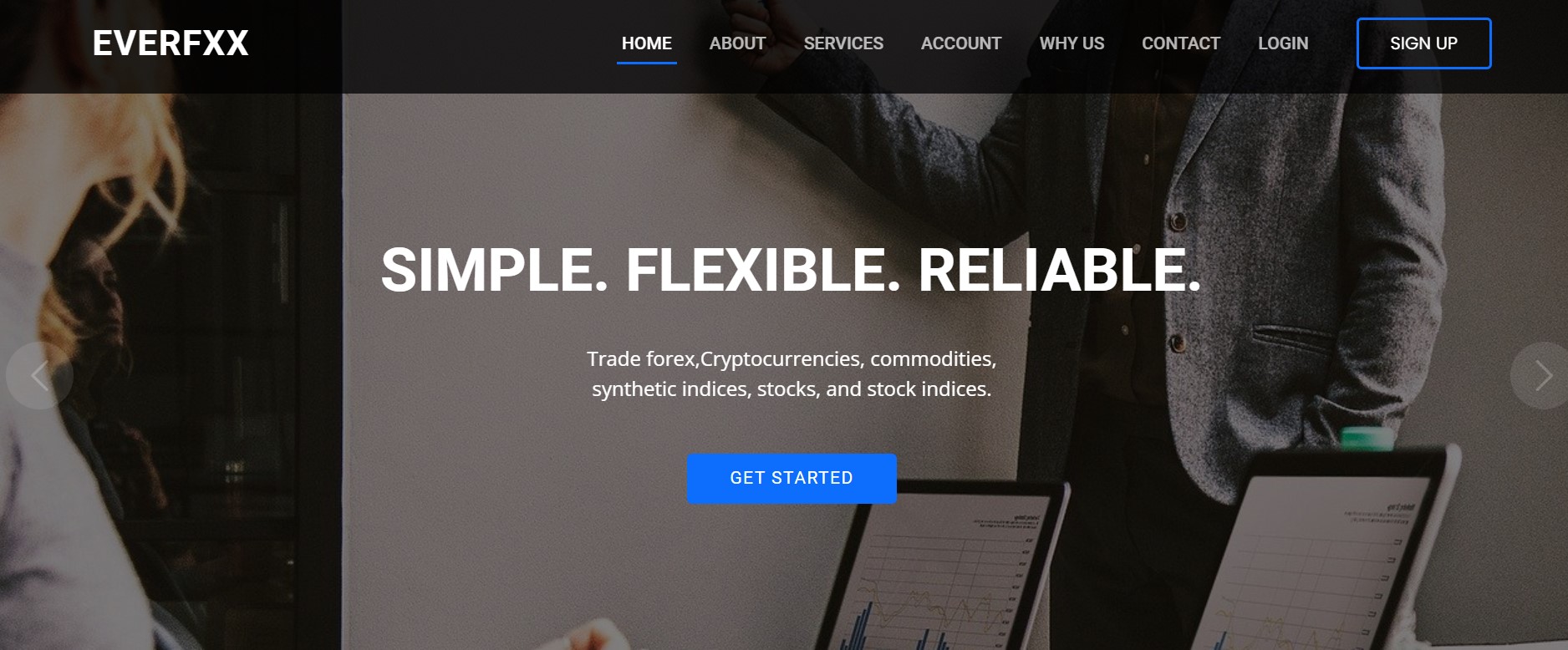 CySEC has issued a warning against it
If there is one way to indicate that Everfxx is nothing but a scam, this is it. The Cyprus Securities and Exchange Commission (CySEC) is one of the well-reputed regulatory authorities in the world. If they have issued a warning against a platform, then it is game over for that company because this means it cannot be trusted at all. Why has the CySEC issued a warning? If you go through the Everfxx website, you will find that the broker claims to be licensed by the regulatory authority and several others for that matter.
However, it is just not possible for Everfxx to be regulated by CySEC because it is a binary options broker. Binary options have been banned by the regulatory authority quite a while ago. Therefore, their false claim has prompted the regulator to issue a warning because it is trying to mislead people.
It cannot be operating from the UK
When you go through the Everfxx website, something you should do when you are thinking of signing up with the broker, you will find that it claims to have an office in the United Kingdom. But, the fact is that this is only possible if the broker was licensed by the Financial Conduct Authority (FCA), which is the regulatory body in the UK. No brokerage can operate in the UK without a license from the FCA.
Yet, amongst the regulatory claims that Everfxx has made, you will not find the name of the FCA. This can mean one of two things; either the broker is not based in the United Kingdom and is lying about its location, or it is illegally operating from there. No matter what the case, it simply confirms that the platform is not what it purports to be.
Moreover, it should be noted that like CySEC, FCA has also prohibited binary options trading, so it cannot permit Everfxx to operate in the UK. They are also offering crypto derivatives, which is against the policies of the FCA and this is another reason that the brokerage cannot operate from the UK.
You will also find that Everfxx makes other regulatory claims like being regulated by the Seychelles Financial Services Authority (FSA) and the regulatory bodies in Mauritius, but there is no point in checking these claims because the brokerage has already lied about one regulation and it can lie about the rest as well.
It offers binary options trading and investment scams
Binary options trading has been banned in a number of jurisdictions because it left traders vulnerable to scamming from the brokers. Therefore, the fact that Everfxx is offering binary options trading makes it highly likely that they are also planning on exploiting their clients. Usually, the trading software is manipulated to make people lose their trades and this benefits the brokers. Their trading platform doesn't appear to be anything impressive either.
To make matters worse, you will find that Everfxx also offers investment plans to its clients and this should also be considered a red flag. Bear in mind that no broker will trade profitably on your behalf because by existence, they are market makers i.e. their profits depend on the losses of the traders. Hence, the more you lose, the more they profit, which is a conflict of interest when they claim to generate profits on your behalf.
This means that you need to steer clear of any platform that offers you guaranteed return on investment. As far as the investment plans at Everfxx are concerned, you will notice that they are offering impossible returns on investment and this is just referred to as a high-yield investment scheme, which is just a scam.
It only offers wire transfers and crypto deposits
As you have to make deposits to start trading, checking the payment methods is necessary and this is when you will find that Everfxx only offers you two options; wire transfers and crypto deposits. What is the problem with these methods? The issue is that all payments you make through these channels are final and irreversible. This means that you cannot file for a chargeback in case something goes awry and get your money back. This option is only available in the case of credit cards like Visa and MasterCard and neither of them are supported by Everfxx for this reason.
Ending Thoughts
All of the red flags that you will find at Everfxx make it apparent that this broker is not a suitable choice for any trader.