---
How To Get Your Money Back From Scammers?
Want to get your money back from a scam?
Fill in the contact form on the page in this link and you will be able to get help in recovering your lost funds! You will be walked through the entire recovery process by a representative of a recommended fund recovery service after which a case will be opened for you by a case manager.
---
Nvest pro Review

With the financial markets offering high returns to people, it is no wonder that they are attracting a lot of traffic. More and more people are dipping their toes in the world of online trading and this means the demand for brokers has increased exponentially. Sure, hundreds of new platforms have been established in the last few years, but there has also been an onslaught of scams, which means you have to proceed with caution. This means checking out this Nvest pro review before you decide to open a trading account with this broker.
It is a must to look at reviews and do your homework because setting up a website is extremely easy for anyone these days. Every single broker you find will promise you the best trading experience, but there is no guarantee they will deliver what they claim and this can result in disappointment. Moreover, if they turn out to be a scam, you can lose your hard-earned money. Therefore, you need to check Nvest pro thoroughly before you choose it for your trading needs. Let's take a look at its offerings: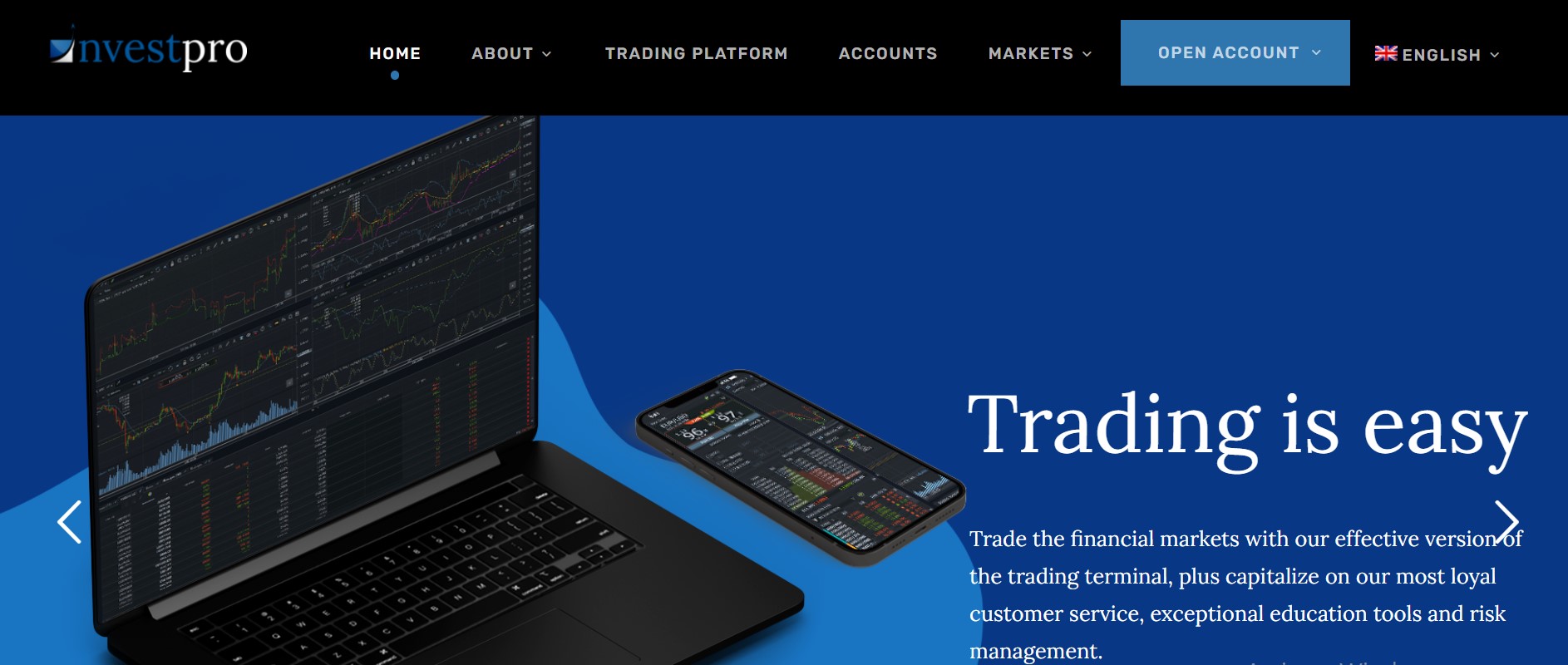 Regulation and Licensing
The first thing you should check about a broker to determine their authenticity and reliability is their regulation and licensing. According to Nvest pro, it is owned and operated by a company named Pristine Group LLC. The company is registered and located in St. Vincent and the Grenadines. The problem is that this is an offshore zone that's notorious for housing fraudulent brokerages because the industry is not regulated there.
Hence, anyone can set up operations in St. Vincent and the Grenadines and their registration doesn't really count. This means that using Nvest pro would leave you vulnerable to security and financial risks that no trader wants to face.
Terms and Conditions
You also need to check the Terms and Conditions of a broker before signing up because you want to ensure you know what you are agreeing with. Doing so with Nvest pro will bring you to their Non-deposited funds clause, which is a common tactic used by scam brokers to prevent traders from making withdrawals from their account.
As per this clause, traders are not permitted to make withdrawals of the profits generated from their bonuses, until they have achieved a minimum trading volume requirement. The problem is that there is no way to physically distinguish between the profits made from your deposits and that from bonuses, which means Nvest pro will not let you withdraw your funds at all. Furthermore, the minimum trade volume requirements are such that they are nearly impossible to achieve, which means your funds will be trapped.
AnyDesk and TeamViewer
When you scroll through the Nvest pro website, you will discover that the broker urges its clients to install AnyDesk and TeamViewer applications on their devices. This tactic is also commonly used by scammers because they ask for installation details and this gives them access to your entire PC. This means that they will be able to steal all your personal and sensitive data, including your passwords and banking details, which is something you want to avoid.
Leverage
Checking the trading conditions offered by a broker is a must before signing up, but the problem is that Nvest pro does not mention its leverage ratios anywhere. In addition, even though it offers the MT5 trading platform, you are not given access to any demo accounts. Therefore, you cannot check what leverage ratios will be provided and this is also disappointing.
Payment Methods
You will come to know that Nvest pro supports crypto payment options on its website, which might make it appear like a modern broker. However, you should bear in mind that crypto payments are irreversible and untraceable, which means you will not be able to get your money back, as in the case of a chargeback when you use debit and credit cards for payment.
Final Word
Taking into account the many problems with Nvest pro, it is obvious that this broker is not the right choice for your trading needs.