---
How To Get Your Money Back From Scammers?
Want to get your money back from a scam?
Fill in the contact form on the page in this link and you will be able to get help in recovering your lost funds! You will be walked through the entire recovery process by a representative of a recommended fund recovery service after which a case will be opened for you by a case manager.
---
Glencore TS Review

The financial markets have a ton of opportunities to offer, but you have to have a good broker in order to take advantage of them. This is due to the fact that online brokers offer you the trading platform, the tools and conditions that are all required and can affect your profitability as well as experience. It doesn't take long for people to discover that there are a multitude of brokers operating in the financial markets, but you have to remember that not every company is worth it. The best way to go about finding the right one is to research and this Glencore TS review is an important step in this process.
Glencore is a renowned Swiss commodity trading firm and should not be confused with Glencore TS, which is a brokerage that's clearly attempting to hijack the former's name to appear legitimate. You will discover soon enough that Glencore TS is a shady broker and certainly not worth signing up with. Why? You can find some of the reasons below: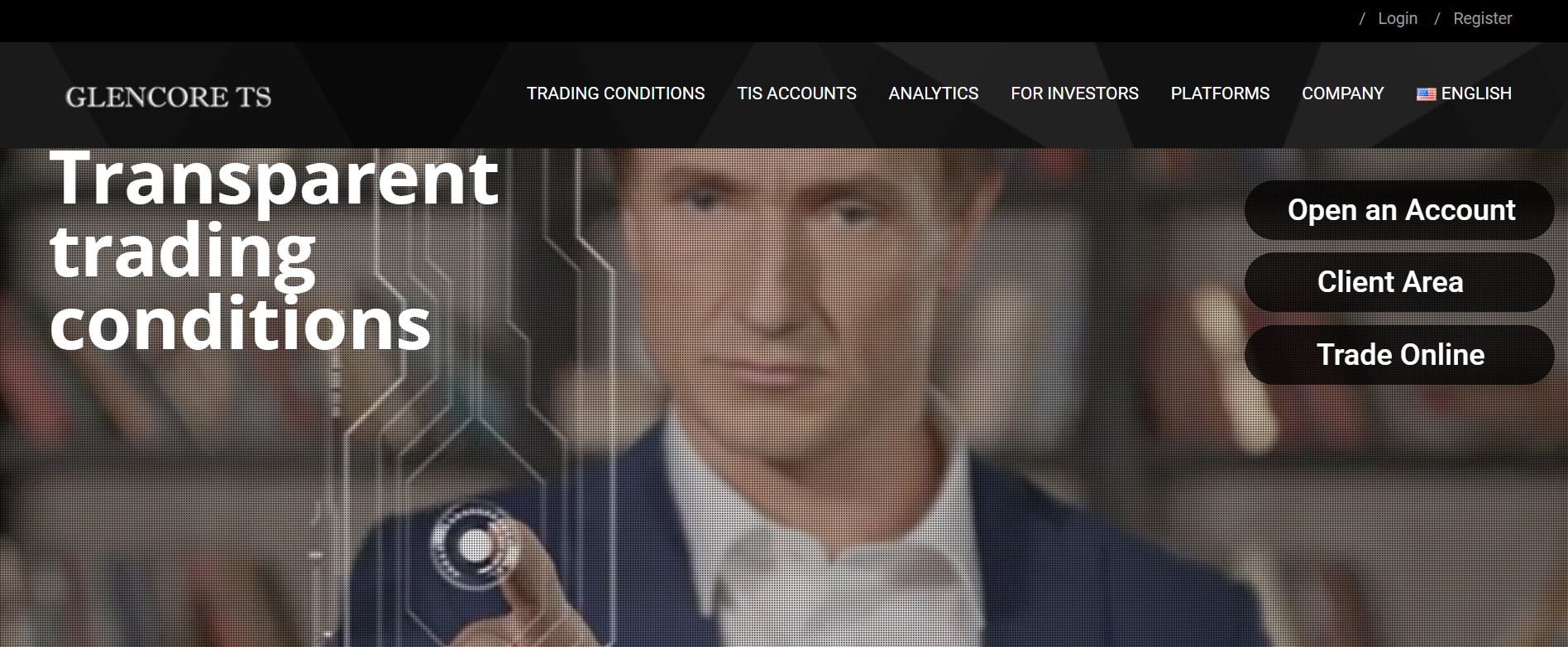 They are lying about their operations
The first reason that indicates Glencore TS is not worth it is the fact that they are lying about their operations. According to their website, they have offices located in the United Kingdom and also the Seychelles, which implies that it has regulatory approval to operate in these areas. However, this is clearly not the case, particularly where the UK is concerned, because the brokerage breaks regulatory policy.
Moreover, if you go through the documentation on their website, Glencore TS has stated that they comply with laws in St. Vincent and the Grenadines, which indicate that the broker is based in this offshore jurisdiction. It is either lying about having its offices in the UK and Seychelles, or is operating illegally from there. Moreover, regulation in St. Vincent and the Grenadines doesn't count because any company can set up operations there as there are no such rules pertaining to forex brokers.
They have mentioned a vague broker fee
If you go through the Terms and Conditions you find on the Glencore TS website, you will discover that they have mentioned some fees they will charge from their clients. According to the T&Cs, you can find the fees published on their website, but no such information is provided. This means that you will have to agree to these fees blindly and have no idea how you will be charged upon signing up with the broker. No legitimate company would ever be so vague and will always be transparent about their charges.
The leverage is too high
A quick look at the leverage available at Glencore TS indicates that they are offering ratios as high as 1:1000. While this might be attractive for some traders, you have to remember that such high ratios also come with risks. Furthermore, the fact that the broker is offering such massive leverage is further confirmation that it is not based in the United Kingdom because the Financial Conduct Authority (FCA) has forbidden brokers to offer leverage of more than 1:30 to retail traders.
There is no proper trading platform
Another issue you will come across at Glencore TS is the lack of a proper trading platform. Rather than the industry-leading MT4 and MT5 trading solutions, they have opted to offer a basic platform that lacks any special features and tools. You do have the choice between a desktop-based and web-based platform, but it doesn't offer much in the way of tools and technology.
The payment methods are irreversible
You will also discover that Glencore TS supports only two payment methods; cryptocurrencies and wire transfers. Both these methods are permanent, which means you cannot file for a chargeback in case there is a problem, as in the case of debit and credit cards.
Bottom Line
After going through this review, it becomes quite clear that Glencore TS does not have the best intentions and is certainly not worth it.