---
How To Get Your Money Back From Scammers?
Want to get your money back from a scam?
Fill in the contact form on the page in this link and you will be able to get help in recovering your lost funds! You will be walked through the entire recovery process by a representative of a recommended fund recovery service after which a case will be opened for you by a case manager.
---
OnePro Global Review

The financial markets are laden with money-making opportunities and anyone, regardless of their background, can join in to earn profits. Online trading has made the entire process hassle-free because all you really have to do is find a good broker that can offer you access to the instruments you want and give you the necessary tools. Over the years, numerous such platforms have been introduced and one option you will find is OnePro Global. Of course, it is just one of the choices amongst hundreds, so you want to make sure it is legitimate and worth your time. OnePro Global review can help you make that decision.
Doing so will undeniably take your time, but it is worth the effort because you will keep yourself safe from scam and fraud brokers. Many people have lost their money or had their identity compromised because they ended up with shady brokerages. Unless you are willing to take the risk, it is best to know what you are getting into. So, is OnePro Global legitimate? Offering forex and CFD instruments to their clients and promising the MetaTrader4 (MT4) trading platform, they obviously come off as an attractive option. But, how much of it is true? Read on to know more: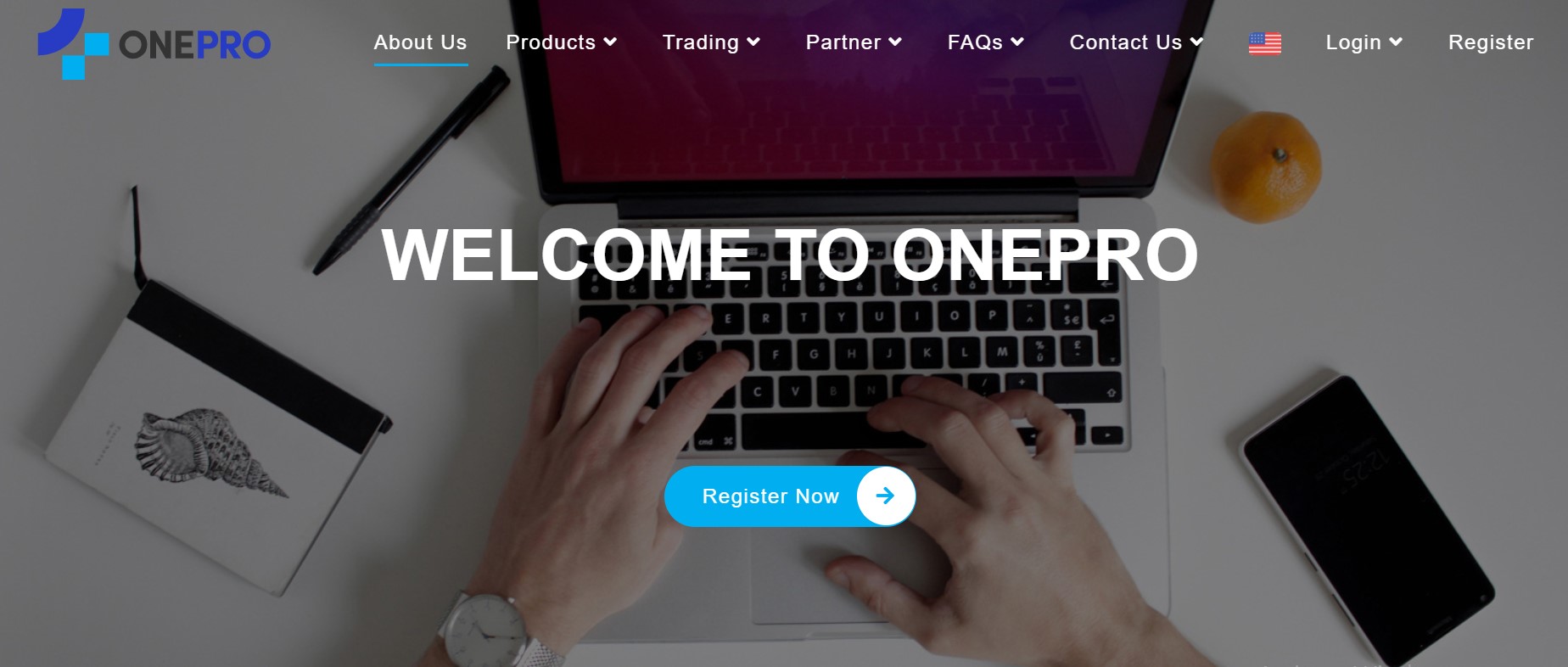 Licensing and Regulation
When you do some research and check out the OnePro Global website thoroughly, you will arrive at the conclusion that it is certainly not a legitimate broker. This is because even though it claims to have been licensed in a number of jurisdictions, there is absolutely zero evidence to back up a claim like that. You will find no contact information on their website, which itself is worrisome, because it means that the company is essentially anonymous and you will not be able to reach anyone in case you have a problem.
As per the details on their website, OnePro Global has claimed that they have obtained licensing and regulation in Australia, New Zealand and Mauritius. They have even mentioned their regulators, which are the Australian Security and Investment Commission (ASIC), Financial Services Provider Registration (FSPR) in New Zealand and the Financial Services Commission (FSC) in Mauritus, respectively. They have provided the registration number for each jurisdiction. Then, what is the issue? The problem occurs when you do a follow up using the registration number provided.
This is where you will find that there is no mention of OnePro Global in any of the regulators' records. The broker is not listed anywhere, which means they are being dishonest and trying to mislead their clients. This alone should immediately alert you that this is not a legitimate broker and they are only using the names of regulators to fool people.
Policies
It is logical that before signing up with any broker, you should know about their policies and you would expect to do the same in the case of OnePro Global. The only trouble is that you will find no document or details about their policies. There are no Terms & Conditions mentioned on their website, neither is there a Client Agreement and this doesn't make sense for a legitimate and authentic company. These documents are crucial for defining the relationship between a brokerage and its clients, so they should be available. But, there is no such thing to be found and it would not be wise to sign up on such a platform because you have absolutely no idea about what you will be agreeing to.
Trading Conditions
If you check out the trading conditions of OnePro Global, you will find that their spreads are on the higher side, as opposed to what some of the other brokers in the market are offering. Moreover, even though they do offer 1:500 leverage, this is quite high and risky. Plus, such high leverage is not allowed in most jurisdictions including Australia where they claim to be regulated, so their offer is also a red flag.