---
How To Get Your Money Back From Scammers?
Want to get your money back from a scam?
Fill in the contact form on the page in this link and you will be able to get help in recovering your lost funds! You will be walked through the entire recovery process by a representative of a recommended fund recovery service after which a case will be opened for you by a case manager.
---
OptiMarkets Review

Looking for an online broker? You would think this would be very straightforward, but the sheer number of platforms offering their trading services is enough to confuse and overwhelm anyone. Opting for a company randomly is not a wise move because you have to trust them with your hard-earned money, along with sensitive and confidential information and you cannot just hand this over to anyone. What if they turn out to be a scam? This would be a recipe for disaster and one you want to avoid at all costs. How do you do that?
You need to be proactive and find all essential information about a broker in order to determine its authenticity. You have to do the same for OptiMarkets, one of the brokers that are offering their services. It claims to be a society of progressive traders where you can start earning money right away. Their offerings appear to be quite impressive, given that they are offering a selection of currency pairs for trading, along with a high leverage of 1:100, tight spreads and a number of trading platforms, including the MetaTrader4. This seems truly attractive, but is it genuine? This OptiMarkets review will give you the answer.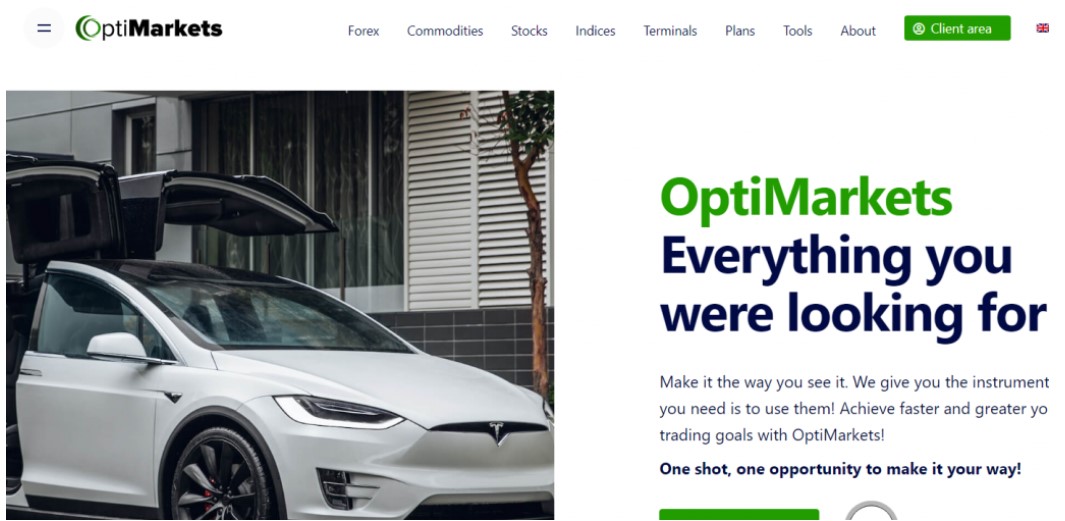 Regulation and Licensing
An offshore company by the name of Donnybrook Consulting Ltd. owns and operates Optimarkets. This might not be a good deal in itself, but the fact that it has been blacklisted by the financial authorities in both Spain and Italy is a clear indicator that it is not reliable in any way. You can check the website of Commissione Nazionale per le Società e la Borsa (CONSOB), which is the regulatory authority in Italy and see that they have issued a warning against Optimarkets. This makes it apparent that it is not a regulated broker and you cannot trust them with anything. It is better to avoid them and look for a reliable and authentic option that offers them a safe trading environment.
Claims and Features
As mentioned above, when you visit the Optimarkets website, you will notice that they have advertised themselves as a society of progressive traders and claimed that you can start earning as soon as you join them. But, there is a big problem with this claim because it is just not possible for any broker to guarantee that you will be able to start making money through forex trading. The market is a volatile one and people can suffer from losses as well, so this means they are misleading their clients.
A legit brokerage would never do this and would, in fact, mention that there is a risk of losing money on their platform. Regulated brokers throughout the UK and Europe have to publish this warning on their platforms for their clients, so if Optimarkets is guaranteeing returns, then it means you are going to get scammed.
Another intriguing aspect that you will come across on the Optimarkets website are the two links at the bottom, inviting you to download AnyDesk or TeamViewer. These are two remote desktop applications that allow traders to access their PCs from wherever they want. However, here downloading the two applications will simply provide scammers access to your personal data and any other sensitive information that you might have on your PC, like your online banking passwords and credit card numbers.
Trading Platform
According to the claims that Optimarkets has made about their offerings, traders will be able to use the industry standard MetaTrader4 (MT4) when they sign up with them. However, the reality turns out to be extremely different. They have outright lied to their clients because they have a web trading platform available and not the MT4 as claimed. A legitimate platform would never make such false claims in order to attract traders.
Summary
Since it is not unregulated, lies about offering the MT4 and is promising fake returns, Optimarkets is definitely not an authentic platform.