---
How To Get Your Money Back From Scammers?
Want to get your money back from a scam?
Fill in the contact form on the page in this link and you will be able to get help in recovering your lost funds! You will be walked through the entire recovery process by a representative of a recommended fund recovery service after which a case will be opened for you by a case manager.
---
RallyGates Review

With the global coronavirus pandemic wreaking havoc in almost all markets and industries, it is not surprising that a greater number of people have turned towards online trading as a way to supplement their income or generate substantial returns. Obviously, there is an increase in demand for online brokers, but the quantity does not promise quality. A number of fraudulent brokerages have been operating in the financial markets, so you have to be cautious, or else you might end up signing up with one. This RallyGates review can help you in making a good decision.
RallyGates is one of the brokers you will find at your disposal when you begin exploring your options and despite its attractive offerings, you have to be diligent. Scam brokers tend to look sophisticated on the surface and things start falling apart when you dig beneath it. The story is same in the case of RallyGates as well and you can find the details below: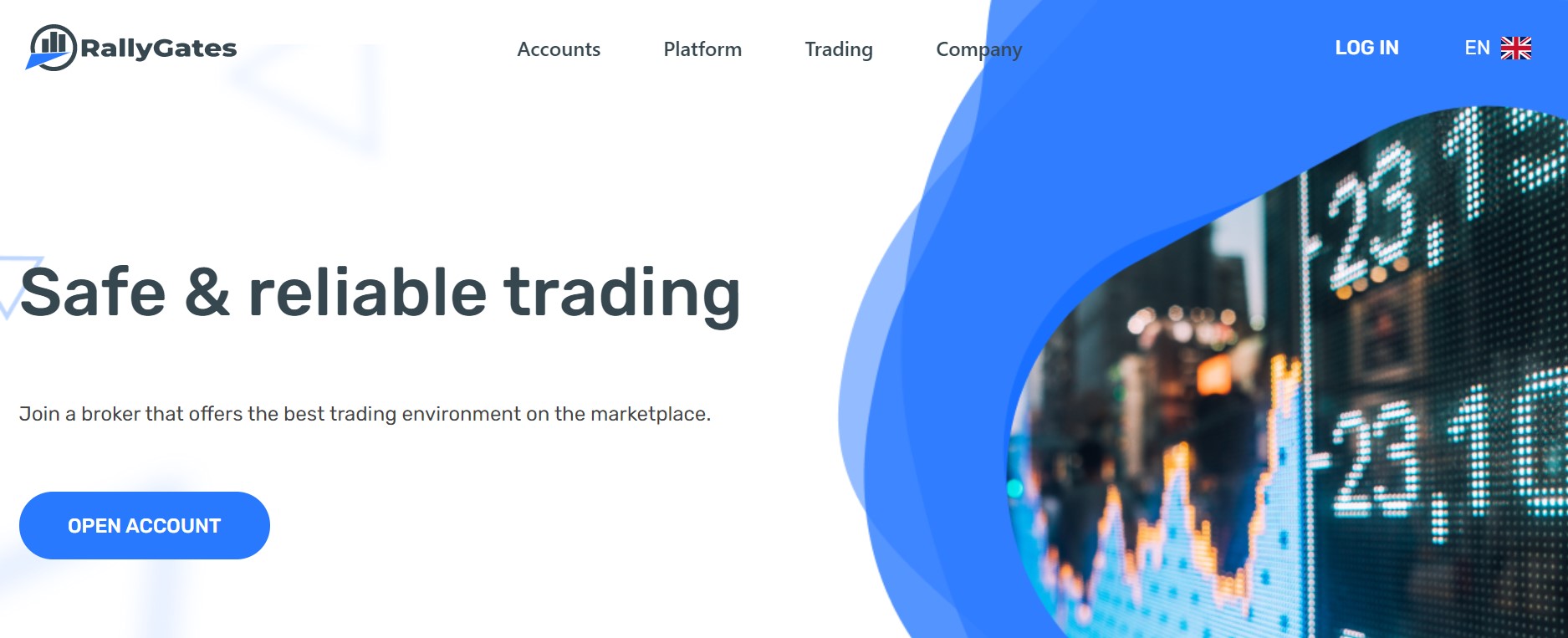 False regulation claims
One of the most prominent indications that RallyGates is a fraud brokerage is their claim of operating from the European Economic Area i.e. the EEA. In order to operate from the EEA, a brokerage would have to comply with tough regulatory standards, something they fail to do. As a matter of fact, they breach at least two EEA policies in their offerings, one that pertains to trading bonuses and the other relating to leverage.
This means that RallyGates is not permitted to legally operate within the EEA and it is doing so illegally, if it really is based there. Furthermore, it indicates that trading with a broker that lies about its regulation is not a good move because it will turn out to be a scam.
Malicious trading bonuses
As mentioned above, if RallyGates was really operating from within the EEA, it wouldn't have offered trading bonuses to its clients. These were banned because brokers had begun to abuse bonus policies in order to take advantage of their clients. The bonus policy applicable here is an excellent example of why these bonuses were banned in the first place. As per the policy on the RallyGates website, traders will have to achieve a minimum turnover of at least $5 million for a bonus as little as $200! This is downright atrocious and has been designed so to prevent traders from being able to withdraw their funds.
Excessive leverage
The availability of high leverage at RallyGates might attract some traders because it means more opportunities for trading, but you should remember that it comes with a great deal of risks as well. This is one of the top reasons that leverage ratios have been restricted in many regulated jurisdictions, including the EEA. Therefore, the fact that leverage ratios as high as 1:400 are available at RallyGates is further confirmation about it operating within the EEA. European regulators do not permit brokers to offer leverage higher than 1:30 and this broker is clearly breaking the rules.
Lack of a proper trading platform
A good trading platform is a must for anyone to trade profitably in the financial markets, but you will not find one available at RallyGates when you take a look. Yes, they do have a trading platform, but it is nowhere close to what a professional one should be like. The MT4 and the MT5 trading platforms are considered the best in the market, all because of their tools, technology and features. The web-based platform that RallyGates is offering does not offer much in comparison, which makes it another downside of the brokerage.
Bottom Line
A look at the payment methods at RallyGates shows that they do support credit card deposits, but this information cannot be verified until you sign up with them. Considering the risks highlighted by the flaws in their offerings and services, it is right to say that RallyGates is a fraud brokerage that should not be trusted at all.