---
How To Get Your Money Back From Scammers?
Want to get your money back from a scam?
Fill in the contact form on the page in this link and you will be able to get help in recovering your lost funds! You will be walked through the entire recovery process by a representative of a recommended fund recovery service after which a case will be opened for you by a case manager.
---
Unicorn Forex Review


If you are looking to jump on the online trading bandwagon, you need to look for a broker to help you get started. There are thousands of companies that are operating in the financial markets, but not all of them are genuine. You have probably heard about the scams that happen and no one wants to be a victim. So, how do you ensure it doesn't happen to you? Your aim should be to look at a broker carefully before signing up in order to identify any red flags, if they exist. This Unicorn Forex review can be immensely useful in doing so.
Unicorn Forex is a forex and CFD broker that you will come across and it leads to confusion because its name is similar to Unicorn Finance. The latter is a renowned brokerage that's registered in Australia and licensed by the ASIC. However, you should note that Unicorn Forex has nothing to do with this broker and is only trying to associate itself with the legitimate firm because it is not licensed in any capacity. Some of the major red flags that you will find at Unicorn Forex are: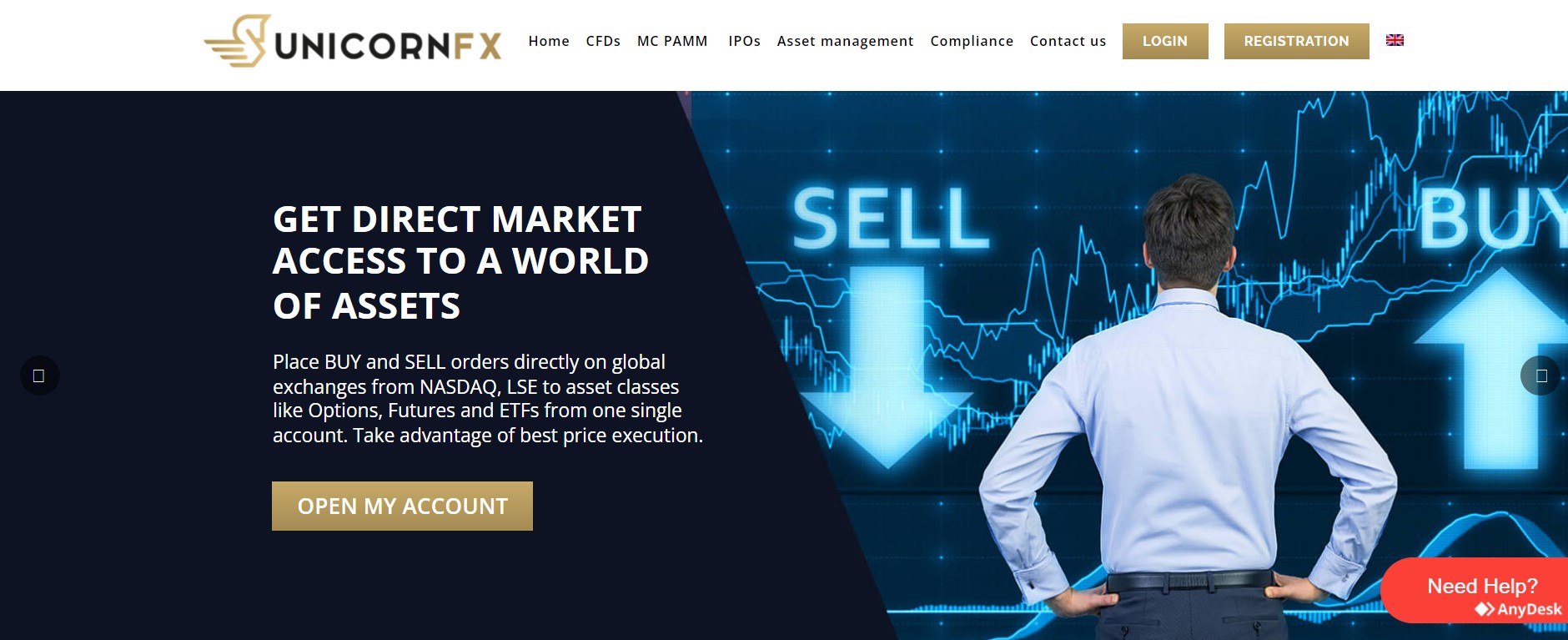 No license and regulation
The first and most notable red flag that you will come across at the Unicorn Forex website is that not only is it unregulated and unlicensed, but is also lying about it. According to their website, it is based in the United Kingdom and it claims to be registered there. In order to have this status, it would need to be authorized by the Financial Conduct Authority (FCA), which is the financial regulator in the UK.
But, you can check the FCA's registers and not find Unicorn Forex listed, which proves it is lying. In fact, you don't even need to check this because the broker also contradicts the regulator's policy on leverage rather blatantly, which is all the proof you need about its lack of regulation.
No Terms and Conditions
If the clear lies about regulation and licensing were not enough, you will also discover that Unicorn Forex does not have any Terms and Conditions mentioned on its website. This is another major red flag because it means that you have no idea what fees the broker will charge and what policies it will apply. You will not know anything about what to expect when you sign up with them and this is not something a legitimate platform would do. They are transparent about their conditions, which is not the case with Unicorn Forex.
Excessive leverage
Even though it may seem like an advantage on the surface, a leverage as high as 1:500 is not a good thing. Yes, Unicorn Forex is offering such high leverage, but you should remember that this also comes with a lot of risks. Most importantly, the fact that the broker claims to be based in the UK where the highest leverage allowed is 1:30 and still offering such high ratios is another indication that it is a fraudulent platform.
No confirmation about payment methods
Another problem that you will come across on the Unicorn Forex platform is that they promise to accept a variety of payment options. However, if any of the aforementioned issues are an indication, you cannot trust the brokerage at all. The issue is that there is no way for you to verify their claim without an account and this means having to register with them first. As all other signs clearly show that this is not a good broker, doing so is definitely not a good idea.
Ending Thoughts
Once you have identified all the red flags that are associated with Unicorn Forex, it is apparent that opening an account with this company is not a good move. You should steer clear of them altogether, despite the offering of the MT5 trading platform and the low minimum deposit of $10 because it is just not worth the hassle.