---
How To Get Your Money Back From Scammers?
Want to get your money back from a scam?
Fill in the contact form on the page in this link and you will be able to get help in recovering your lost funds! You will be walked through the entire recovery process by a representative of a recommended fund recovery service after which a case will be opened for you by a case manager.
---
VNSMART Review

Trading in the financial markets is not a new concept. For decades, people have made their fortunes in these markets, but there are also plenty of those out there who have lost their fortunes. It is understood that you want to be in the former category rather than the latter, but accomplishing this goal is easier said than done. Every decision has to be taken with the utmost caution and this begins with the online broker you decide to use for your trading journey. This is where you need the following VNSMART review.
You can find old and reputable brokerages, along with newer options that promise you modern technology, tools and features. Every platform you come across can be quite tempting, but you have to bear in mind that not all of these brokers are without problems. In fact, some of them have glaring issues that indicate they are not to be trusted because of their fraudulent nature. In your haste, you do not want to make a mistake that can cost you your fortune. How can you make sure of it? You need to research a brokerage thoroughly before deciding to trust it and doing this with VNSMART is also a good move.
Yes, you will find that VNSMART is presented as a cutting edge platform that provides you with securities trading, along with blockchain trading all on one platform. Furthermore, the platform claims to be operating in more than 158 countries around the world and has its offices spread out in various jurisdictions, including Hong Kong, Cyprus, New Zealand, France, Japan, Australia, Vietnam, Korea, Singapore and England. Plus, it claims to have appropriate regulation in these areas, along with the United States.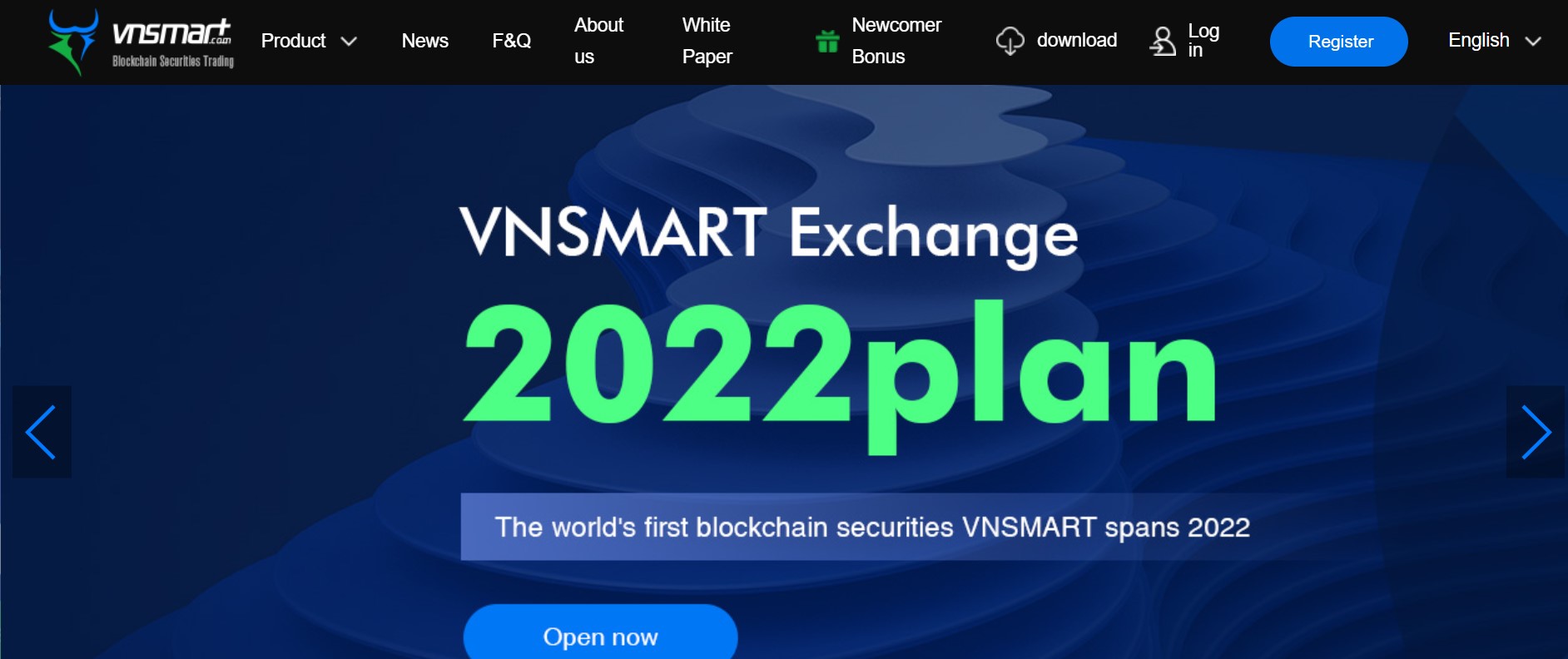 These are no small claims and this makes VNSMART to be quite spectacular. But, when you research the brokerage thoroughly, you will realize just how dangerous it really is. What are some of the problems you will come across with VNSMART? Find the prominent ones below:
It is blacklisted
As mentioned above, VNSMART claims to be a regulated brokerage in virtually every respectable jurisdiction around the world and this will definitely make it appear trustworthy. This is exactly what the platform is hoping for and you will not know better, unless you take a closer look. Research into the brokerage reveals that it is actually a blacklisted one.
You will come to know that the Financial Services and Markets Authority (FSMA), the regulatory authority of Belgium, has issued a warning about VNSMART. A warning issued about a brokerage by a regulatory authority is fatal for it because it shows that the platform cannot be trusted at all and is not legitimate in any way. The FSMA's warning is enough for you to determine that VNSMART is not what it appears to be. If you need more proof, you can find it below.
It makes false regulation claims
When you begin searching for a brokerage online, everyone will recommend that you opt for a regulated one because it offers you protection in more ways than one. Regulated platforms are compliant with high standards, policies and laws that can keep you safe. Furthermore, it is also possible for you to take action against them if they are a regulated company and they cannot just vanish into thin air.
Therefore, when you come across VNSMART and it claims to be a regulated brokerage, you will be quite impressed. But, you have to remember that you cannot just take their word for it. You have to verify all their regulatory claims to ensure you are really protected. According to VNSMART, it has a license from the Australian Securities and Investment Commission (ASIC), after its acquisition of Bitom PTY LTD.
But, a check of the online register of the ASIC for the name of Bitom PTY LTD, or VNSMART, gives you no results. This means that it is not regulated in Australia. Likewise, you can check the online registers of other jurisdictions where the broker claims to be regulated in. These include the Financial Conduct Authority (FCA) in the UK, the Securities and Futures Commission (SFC) in Hong Kong and the National Futures Association (NFA) in the United States.
The name of VNSMART, or Bitom PTY LTD., is not mentioned anywhere, which means that all claims of regulation are false. No genuine platform would ever lie to its customers and this indicates you are not dealing with a trustworthy platform.
It is virtually anonymous
Signing up with an online brokerage is a major commitment. During the course of trading, you will share a great deal of your personal and confidential information with the platform and you will also trust them to keep your money safe. This is not a responsibility that you hand over to just anyone. You have to know exactly who you are trusting and this means checking out VNSMART thoroughly.
Unfortunately, you will find that VNSMART is essentially an anonymous website and nothing more. There is no corporate background available, other than the fact that it was founded in 2019. You do not find any address given, or any contact details like phone number. All you find is an obscure email address, which is not enough because you have absolutely no idea who is behind the platform. Can you trust a company like that? It is best to avoid it altogether.
It does not process withdrawals
You may have already found plenty of issues with VNSMART, but there is still the cherry on top. When you go through the Terms and Conditions of the broker's website, you will find that it does not process any withdrawals at all. They have mentioned that no withdrawals are processed in the currency of any country, which means that you will not be able to get your money back after you have deposited it. It does not matter what you have deposited or earned in terms of profits; you cannot withdraw anything at all. Does this sound like a legitimate company? It does not and it is not.
The Conclusion
VNSMART is not a genuine broker at all and you should not consider it at all for trading in any financial market.