---
How To Get Your Money Back From Scammers?
Want to get your money back from a scam?
Fill in the contact form on the page in this link and you will be able to get help in recovering your lost funds! You will be walked through the entire recovery process by a representative of a recommended fund recovery service after which a case will be opened for you by a case manager.
---
AssetTraders Review


Checking out this AssetTraders review is important, if you are considering choosing it as your partner for trading in the financial markets. Of course, it is exciting to consider the prospect of jumping onto the online trading bandwagon and explore the countless opportunities they provide. Who doesn't want to make massive fortunes and do it without having to work 9 to 5? But, this certainly doesn't mean that you should not be cautious. Doing anything on the internet is not without its risks and this is definitely true for online trading.
There are security risks you have to deal with and you also need to be cautious of scams. Indeed, frauds and scams are a common occurrence where money is involved and it is undoubtedly involved in online trading. So, how can you be scammed here? You have to select a broker that you use for your trading activities and cybercriminals are known for setting up fraudulent and scam platforms to trick you into handing over your money and your sensitive data. It should be easy, but it is not that simple. Firstly, there are literally hundreds of companies in the market.
You cannot possibly check every single one of them to know which one is the best for your needs. Secondly, scam brokerages have gotten very sophisticated over the years. They deliberately present themselves in a manner that can make it quite tough for people to figure out whether they are legitimate or not. AssetTraders is the perfect example of such a brokerage because it is presented as one of the fastest growing forex and CFD brokers in the world. According to them, they can offer you the best trading environment in the market, along with top level security, professional support, instant order execution and seamless access to more than 50,000 trading products.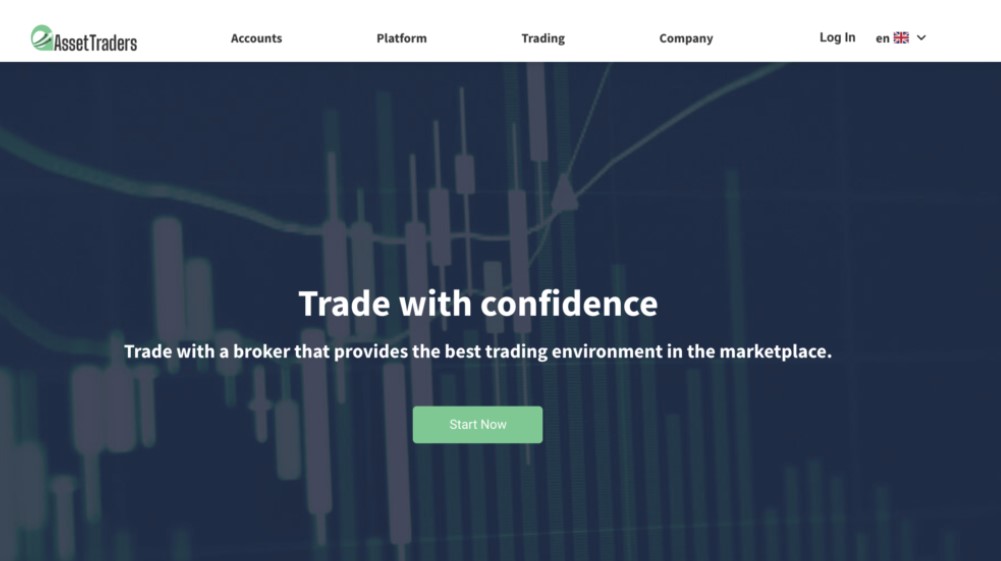 AssetTrader also promises competitive spreads, leverage of up to 1:400 and a web based, user-friendly platform. Put all of this together and it sounds like the best broker you could find, if only it were true. The reality of this brokerage is quite different and the following review can tell you how:
Lack of licensing and regulation
Any broker worth its salt would be licensed and regulated by a reputable authority. It is the sign of a legitimate entity that they go through the process of obtaining a license, but you will be disappointed by AssetTraders in this regard. This is due to the fact that it is owned and operated by Oliver Harbour LLC, a company that is based in St. Vincent and the Grenadines. The offshore region is known for being a hotspot of scam companies and fraudulent brokers.
This is because the authorities in St. Vincent and the Grenadines don't regulated forex brokerages, which means anyone can set up a company easily. It is better to choose a regulated and licensed broker by an authority like the FCA in the UK, or the ASIC in Australian or even the CySEC in Europe. You will find no such thing with AssetTraders. As a matter of fact, you will notice another peculiar thing about the broker; when you register an account with them, you are redirected to a different domain address i.e. asset-tradrs.com. It doesn't really make sense, which should immediately be considered a warning.
Terms and Conditions issues
Setting up a website and adding any content on it is not that complicated these days. It is obviously recommended that you don't believe everything you read and this also applies to AssetTraders because the company claims to follow fair and ethical trading practices. They most certainly don't do any such thing and this becomes apparent when you go through their Terms & Conditions. Like many other scam brokers in the market, they offer bonuses to their clients.
The primary feature of these bonuses is that they are usually linked to some minimum trade volume requirements, which have to be fulfilled before traders are allowed to make a withdrawal. The only problem is that these volume requirements are very impractical, which often make them impossible to fulfill for many traders. This becomes evident with AssetTraders as well and the worst part is that they also mention that they can change their bonus policy any time.
No appropriate trading platform
Your trading experience with any brokerage depends on the trading platform they provide to you. This refers to the software that's especially created to give people access to the market and allow them to execute their positions. It also comes with trading tools and other features, so it has to be really good. If you do some research, you will find that the MetaTrader trading platforms are quite well-known for their amazing performance. The MT4 and the MT5 have become the gold standard and almost every reputable brokerage offers you these trading solutions.
Does AssetTraders do so as well? Unfortunately, they offer you a web based trading platform, which is quite common amongst scam brokers. Plus, you cannot actually access it on their website before you sign up, which means you are essentially going in blind.
No confirmation about payment methods
Knowing what payment methods are available is important because you want to be able to make deposits and withdrawals easily. A look at the AssetTraders website shows you that they are accepting credit cards like VISA and MasterCard. This should be reassuring because these methods allow you to benefit from a chargeback in case you have a problem. The problem is that there is no way for you to verify this claim unless you make an account with them, which means you have to take them at their word.
The Verdict
Even if the broker is offering you leverage of 1:400 and they only have a minimum deposit requirement of $200, it doesn't mean that you choose AssetTraders for your trading journey. All the red flags mentioned above indicate that it is not a brokerage that you can rely upon and is one that shouldn't be trusted at all.