---
How To Get Your Money Back From Scammers?
Want to get your money back from a scam?
Fill in the contact form on the page in this link and you will be able to get help in recovering your lost funds! You will be walked through the entire recovery process by a representative of a recommended fund recovery service after which a case will be opened for you by a case manager.
---
Crypto Trading Association Review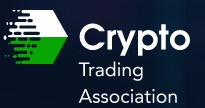 Anyone who is thinking about trading in the financial market knows that they first have to find an online broker. The problem is with the mind-boggling number of brokerages that can be found upon a simple Google search. The prospect of sorting through them can be distressing and most people are tempted to choose a broker at random. But, this is definitely not a smart move because not all platforms are safe and legitimate for that matter. Scam brokers are not a new phenomenon and countless people have become victims of such fraudulent platforms. Therefore, details like the ones offered in this Crypto Trading Association review are important.
After all, it is the details that will help you decide whether you should or shouldn't trust a broker and if it can offer you the safe trading environment you are looking for. Even the scam brokers are advertised as world class platforms and even those who have experience may not be able to determine the truth at first glance. It is only through checking the details can you learn the truth and this is what you need to do in the case of Crypto Trading Association as well.
Even though the name of the broker implies that it only deals in cryptocurrencies, you will discover that Crypto Trading Association has advertised trading in forex, cryptocurrencies, stocks and other CFDs as well. Plus, they are offering the best trading conditions and this will draw your eye. Nonetheless, it doesn't mean that you accept their word and sign up right away. It is time to check the details and the following review can help in this regard: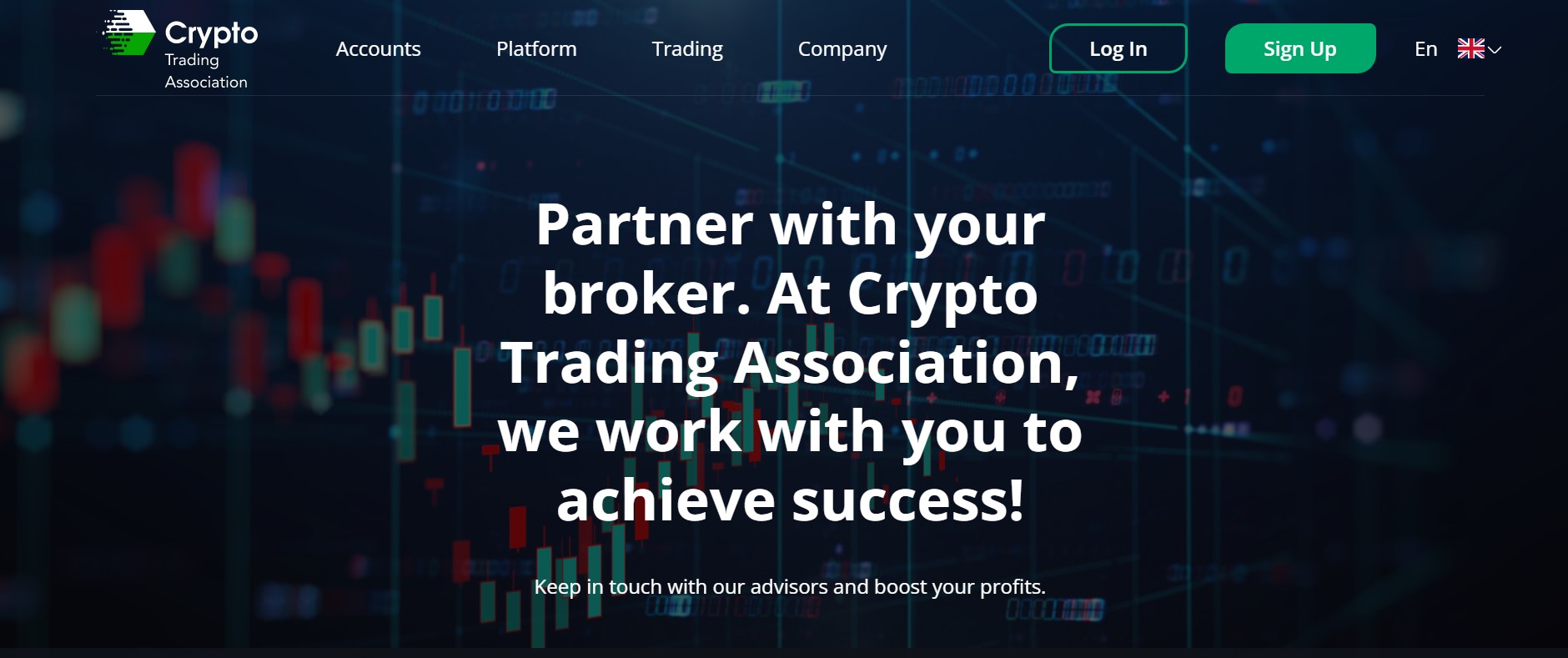 Licensing and regulation
Checking the details should always begin with going over the licensing and regulation of a broker because it is the greatest proof of authenticity. Regulated and licensed brokers follow high standards and comply with strict rules and regulations, thereby creating a safe trading environment. The same cannot be said for unregulated platforms and scam brokers mostly fall in this category. So, how does Crypto Trading Association do in this respect?
According to their background, the brokerage is owned and operated by Mia Group LLC, which is a firm registered in Saint Vincent and the Grenadines. This is an offshore location and the problem is that it does not regulate its forex markets. Therefore, it is not surprising that SVG is a prime destination of fraudsters and scammers because they don't have to answer to anyone and cannot be held accountable.
Hence, it is obvious that Crypto Trading Association is not a regulated and licensed entity. To make matters worse, it appears that the brokerage is illegally targeting European investors because this has drawn the ire of the regulatory authority in Germany, BaFin. The regulator has issued a warning against Crypto Trading Association, which is all the confirmation you need for concluding that this broker is not legitimate at all.
Terms and Conditions
The fact that a broker is not licensed and regulation should be a major warning sign and a regulator warning on top of it just seals the deal. But, if you are looking for more confirmation, there is no shortage when it comes to problems with Crypto Trading Association. All you have to do is look at their Terms and Conditions to find the next issue. You will discover that the broker offers a bonus to its clients, a practice that is forbidden in most of the regulated jurisdictions because these bonuses come with malicious clauses that can exploit traders.
It appears this is exactly what Crypto Trading Association is doing when it offers a bonus. To withdraw the funds, traders first have to achieve a minimum trading volume. This is just a tactic for preventing traders from making withdrawals all together because the requirements are deliberately such that they are impossible to achieve. Once your account is credited with a bonus, you will not be able to separate it with your own deposited funds, which means no withdrawals will be permitted until you achieve the requirement mentioned. No authentic broker would ever prevent its clients from accessing their own money.
Trading Platform
One of the most important offerings of any broker is their trading platform because this tool is used for executing trades and doing most of the heavy lifting. Obviously, you want a quality and reliable platform and this is another area where Crypto Trading Association fails. Rather than offering a good platform like the MT4 or the MT5, they have added some browser-based interface. If you check out most of the scam brokers in the market, you will find that most of them offer a web-based platform that is nowhere close to the top trading platforms in the market.
Spreads
It is a must to check what spreads are offered by a broker because they affect your bottom line directly and a look at Crypto Trading Association gives you further reasons to avoid this platform. You will find that their spreads start at 2.8 pips, which is twice more than the average spreads charged by most professional brokers in the market. These are certainly not the best trading conditions that they have advertised, which means they are undoubtedly trying to scam you.
Leverage
Another essential element that requires your attention is leverage and in the case of Crypto Trading Association, you will find that they are offering leverage between 1:100 and 1:400, depending on which account you open with them. The problem is that most regulated jurisdictions do not permit brokers to offer such high levels of leverage because, even though they are lucrative, they also come with risks. This has prompted regulators in various jurisdictions to impose caps on the amount of leverage they are allowed to offer and this is certainly higher than that.
Conclusion
Considering that a regulator has issued a warning against Crypto Trading Association and the number of other problems you identify about the broker, it is clear that this is not a safe option at all.