---
How To Get Your Money Back From Scammers?
Want to get your money back from a scam?
Fill in the contact form on the page in this link and you will be able to get help in recovering your lost funds! You will be walked through the entire recovery process by a representative of a recommended fund recovery service after which a case will be opened for you by a case manager.
---
Exobit Review


Since the COVID-19 pandemic hit, people have been turning towards the financial markets to boost their incomes. There is no shortage of opportunities in these markets because there are thousands of instruments that can be traded. But, in order to truly enjoy the returns, you need access to a dependable and reliable broker. One of the options that will pop up in your search is Exobit, which has advertised itself as a smart broker. Of course, this draws your attention, but it doesn't mean that you should just take them at their word. Exobit review is a must before you take anything forward.
This will help you in determining exactly what promises Exobit has fulfilled and whether it is worth signing up on or not. It claims to offer smart investment opportunities and smart technology to its clients and has claimed to be a secure, safe and trusted broker. The fact that it offers a good range of forex pairs and also provides CFDs on cryptocurrencies, commodities, stocks and indices are additional perks. Add in spreads beginning from zero, no trading commission and the MetaTrader trading platform and you have a complete and comprehensive package.
Nevertheless, you still need to do your due diligence to avoid scam brokers in the market. This Exobit review can help you do so.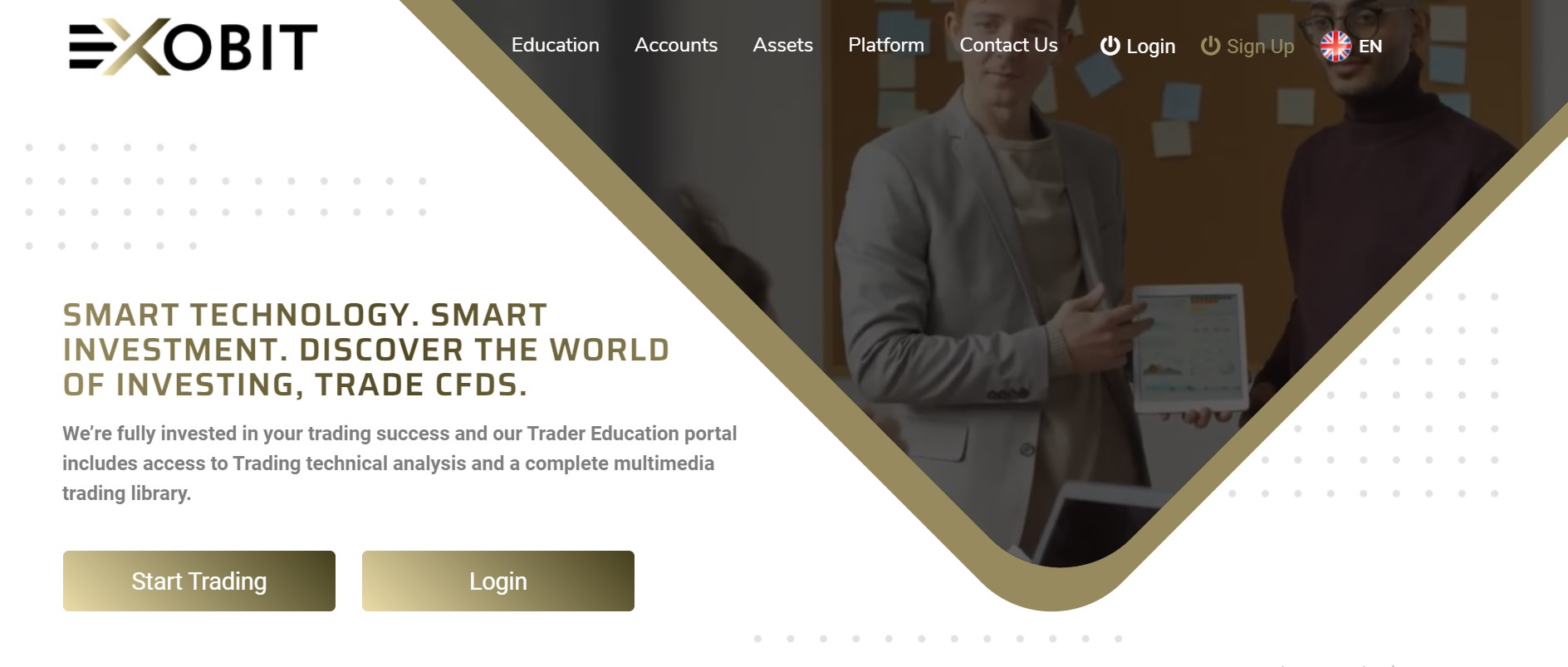 Licensing and Regulation
The first thing to check in any broker you are considering is their licensing and regulation and unfortunately, you will come to know that Exobit doesn't mean the requirements. It claims to be owned and operated by a company based in Riga, Latvia called SwellTech LLC. Since Latvia is a member of the European Union, it should be licensed and regulated by a local regulatory body, which is the Financial and Capital Market Commission (FCMC).
However, a quick check shows that Exobit is not regulated in Latvia, neither has it obtained licensing and regulation in any other EU member states, which highlights that it is not a reliable brokerage. Essentially, it means that the platform is a scam, or why wouldn't it get the proper licensing and paperwork done?
Terms and Conditions
In most cases, people don't bother going through the Terms & Conditions when they are signing up for something, but in the case of the broker, it is not something you can ignore. After all, you need to know exactly what you will be subjected to. In the case of Exobit, you will discover that they have absolutely no intention of letting you get your money back. First off, their withdrawal policy indicates that a 5% fee is applicable on the withdrawal amount.
This fee is actually payable, even if your withdrawal doesn't go through. You will still be charged 5% by Exobit if your withdrawal request is cancelled. Furthermore, they also have a policy of charging a 10% levy on your overall deposit in the event that you attempt to make a withdrawal from an account with a bonus. The term 'Credit Tokens' is used to refer to bonus in this case.
Apart from that, Exobit has also stated that traders will have to wait for an extra 28 days in case they decide to not approve the selected payment method. All of these policies border on the ridiculous end of things and make it apparent that it is not an authentic platform.
Minimum Deposit
A quick check at the Exobit website reveals that they are asking for a minimum deposit of $250 and this is similar to other brokers, so it appears to be reasonable. But, it becomes complicated when they insist that rather than making the minimum deposit, you should add at least $1,000 to your trading account. This clearly indicates there is something fishy, as you already know that their withdrawal policies are extremely complex and you will face difficulty in getting your money back.
Summary
At the end of the day, it is not worth signing up with Exobit, considering the headache and stress they are going to cause.