---
How To Get Your Money Back From Scammers?
Want to get your money back from a scam?
Fill in the contact form on the page in this link and you will be able to get help in recovering your lost funds! You will be walked through the entire recovery process by a representative of a recommended fund recovery service after which a case will be opened for you by a case manager.
---
FiNMAX Review

With a plethora of brokers operating in the market, it is not surprising that the process of choosing one can be daunting for many. Many of these appear to be quite similar and this can only add to the confusion. Plus, people often start second-guessing as well because they don't want to end up with a fraud or scam, something that has become a common occurrence. FiNMAX is also one of the platforms that will pop up and this binary options broker will draw you in. But, how do you decide if you can rely on it? You can check out the FiNMAX review below to make up your mind.
First off, it is important to understand that FiNMAX has a comprehensive list of underlying assets on which people can buy binary options. These include plenty of stocks, gold, copper, silver, natural gas, 14 indices, oil, crypto coins like Bitcoin, Litecoin, Ethereum and Ripple and 25 currency pairs. Moreover, they also have a low minimum deposit requirement of just 250 USD and this makes it a reasonable option for many. However, you shouldn't let these offerings push you into signing up with FiNMAX without checking it out thoroughly.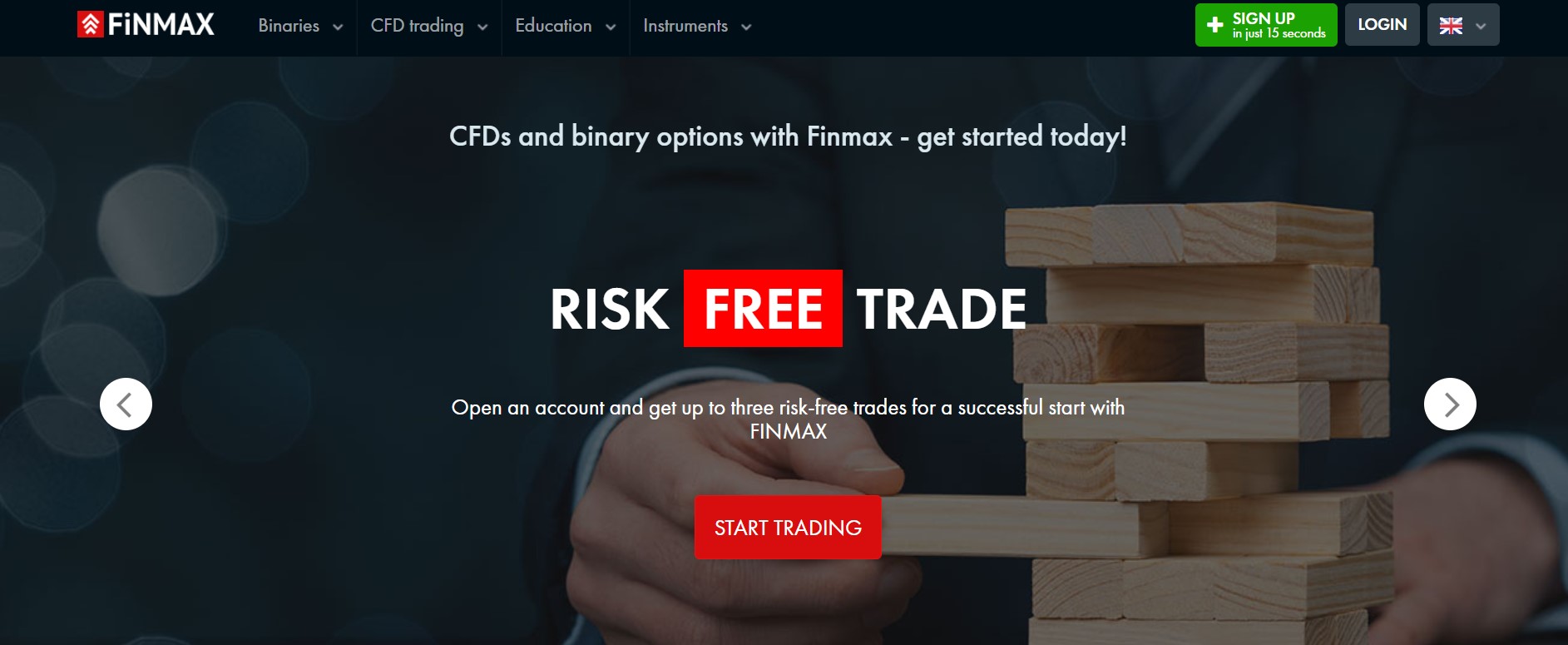 Regulation and Licensing
If you take a look at the FiNMAX website, you will find that they claim to be owned and operated by a company registered in Seychelles, known as Max Capital Limited. But, when you go through the Terms & Conditions on their website, you will discover that they are owned by a company called Gatelinas, UAB, which is based in Lithuania. It gets even more complicated when you discover that FiNMAX itself highlights that it is operating out of Bulgaria.
Regardless, if you check the regulators in Bulgaria as well as Lithuania, you will not find any of the aforementioned companies, including FiNMAX. A legitimate broker would definitely get proper licensing and regulation because the European markets are strictly regulated and any company offering financial services is expected to do so.
No recognized regulatory authority has issued a license to FiNMAX. Instead, the broker claims that it is licensed by an organization that's known as the International Financial Market Relations Regulation Center. This is an anonymous website operating in Russia and is not an official regulator. In fact, mostly scam brokers use this organization for misleading their clients.
Trading Platform
You would expect that a legitimate and reliable broker would offer the MetaTrader4 (MT4) trading platform, as it is the most recognized and recommended option in the market. Yet, FiNMAX has chosen to provide its clients with a web-based platform that cannot be compared to the MT4 in any way. It is not possible to run algorithmic trading sessions and there are no advanced charting tools that can come in handy.
Payment Methods
If you check out the homepage of the FiNMAX website, you will notice that they claim to accept popular e-wallets, such as Skrill and Neteller. But, if you open a live account with the broker, you are in for a rude awakening. They do offer bank wire transfers, debit and credit cards like Visa and MasterCard and Bitcoin. But, when it comes to e-wallets, you will only be able to use two options; Perfect Money and Web Money. Neither Skrill, nor Neteller are supported by the platform.
While this is certainly misguiding clients, what should be noted is the absence of Skrill. The money transfer company had introduced an anti-scam policy a couple of years ago under which it requires brokers partnering with it to have a legitimate license. As FiNMAX is not a licensed broker, it would clearly not be able to get support.
Conclusion
All of the above-mentioned factors are undoubtedly major red flags indicating that you cannot rely on FiNMAX. The brokerage also advertises a high payout rate, but it turns out to be a lot lower, reiterating that they are only misleading their clients.