---
How To Get Your Money Back From Scammers?
Want to get your money back from a scam?
Fill in the contact form on the page in this link and you will be able to get help in recovering your lost funds! You will be walked through the entire recovery process by a representative of a recommended fund recovery service after which a case will be opened for you by a case manager.
---
Hfxswiftoption Review

You will find hundreds, or even thousands, of brokerages that are offering their trading services to people all around the globe. It is understood that no two platforms can be the same, as some are top-notch professional solutions, while others do not offer the same level of services. However, there is one more category that also exists and this is of scam and fraudulent platforms. Indeed, these do exist and have become quite rampant in the financial markets these days, due to the massive traffic. If you are wondering how these scams work, this Hfxswiftoption review can provide some much needed insight.
These shady and fraud brokerages have existed in the financial markets for decades, yet they continue to operate because they know just what tactics to use for drawing in their victims. Likewise, people continue to fall into their traps because they are unable to see the warning signs that indicate the brokerage is a scam. Therefore, when you decide to venture into the financial markets, you should first learn what warning signs you need to be wary of, so you don't end up losing your money. Checking out Hfxswiftoption can give you some idea. The broker catches the eye because it claims to have three decades of experience under its belt.
Of course, everyone wants to deal with an experienced and influential broker and Hfxswiftoption promises to be all of that. They have also added high leverage of 1:500 and access to a variety of assets to appeal to traders. Their wide selection of services also comes off as impressive and many traders may decide to sign up with Hfxswiftoption as a result. But, when you take some time to check it out thoroughly, you can see that there are some major warning signs you need to be aware of. What are they? You can go through them below: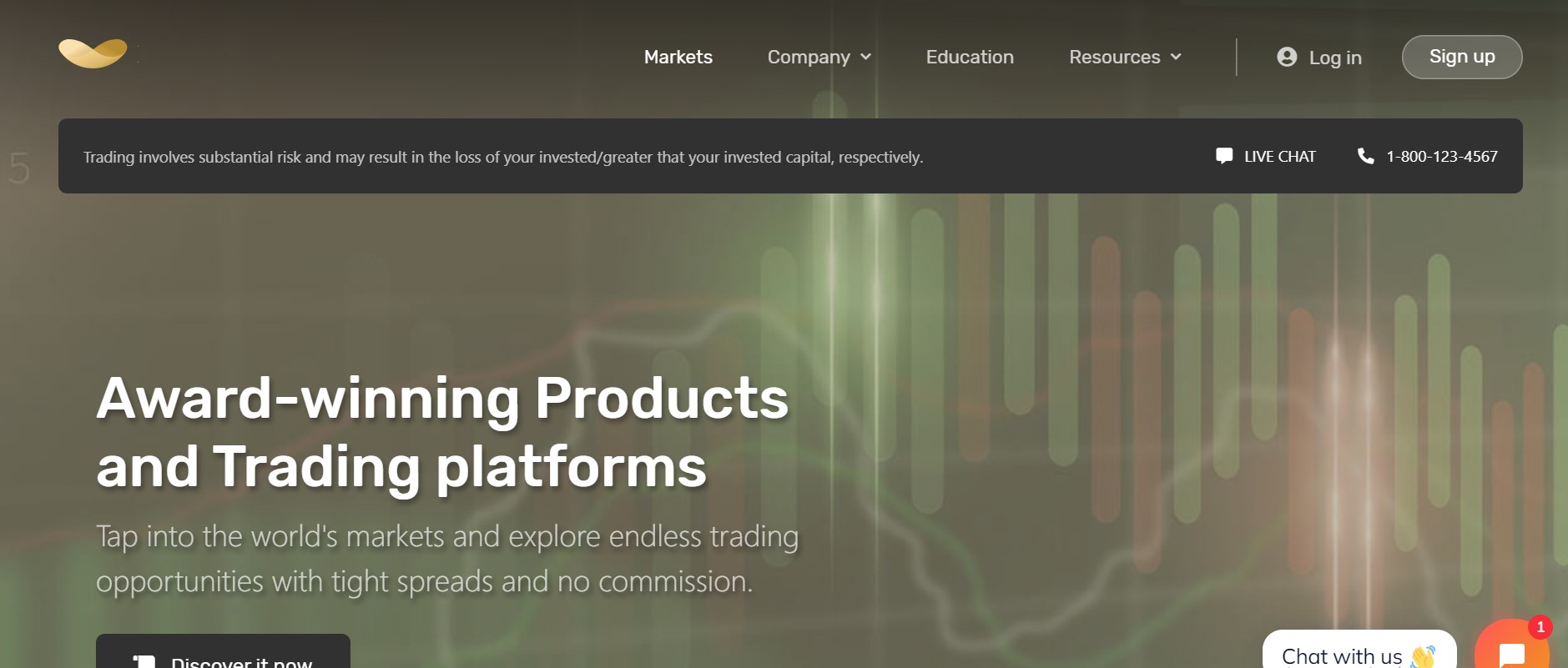 No licensing and regulation
If you ask any experienced trader about distinguishing between legitimate and fraud brokerage, they would tell you to check their licensing and regulation. Any broker that has a license and is regulated complies with strict policies and laws and maintains high standards to provide quality services to its clients. The licensing and regulation depends on where the broker is based and if you check out the Hfxswiftoption website, you will find that they have given an address in the United States.
But, it is important to note that Hfxswiftoption has not made any mention of a license and this should be a major concern. To be able to operate in the United States, the broker needs to have a license from the Commodity Futures Trading Commission (CFTC) and they also need to be a member of the National Futures Association (NFA). But, a check of the online registers of these authorities does not show the broker anywhere. This means that it is operating without a license and no legitimate broker would ever do that.
Excessive leverage ratios
You need to know the trading conditions provided by a broker in order to know just how much profits you can expect. One of the conditions you need to know about is leverage because this indicates how much flexibility you can expect in terms of your trading. When you check the offerings of Hfxswiftoption, you will find that they are offering leverage levels as high as 1:500. This sounds very appealing to traders because it means you don't have to invest a lot and still make high profits.
However, it is crucial to remember that leverage doesn't come without its risks. The losses can be equally high and this makes it very risky. This has prompted regulators in different jurisdictions to limit the amount of leverage that can be offered to traders and it includes the United States as well. The maximum leverage that brokers can offer in the US is 1:50, yet Hfxswiftoption is offering leverage as high as 1:500 even though it is also based in the US. This is all the confirmation you need that this broker is not legitimate and licensed.
Guaranteed returns
One of the most notable warning signs that you will come across at Hfxswiftoption are the investment plans they appear to be offering. These investment plans are guaranteeing you returns on your investment and the most modest of them is about 90%. Of course, this can be very tempting for people who want to make as many profits as possible from the financial markets. But, this should be considered a major warning sign. Why?
This is because it means that Hfxswiftoption is nothing but a HYIP scheme, which is a kind of investment fraud. These high-yield investment programs cannot and do not work because the financial markets are highly volatile and unpredictable. Even the most expert and professional traders cannot guarantee any kind of returns because there is no foolproof strategy that exists. Therefore, anyone who even remotely guarantees profits is only trying to scam you and you should avoid them.
Moreover, it is important to note that forex brokers are usually market makers. This is their business model, which means they profit when their clients lose. So, how can Hfxswiftoption help you make profits when it would mean losses for the broker? They will definitely not do that and this means your account is likely to be mismanaged and all your hard-earned money lost.
No trading platform
The most glaring issue that you will come across at Hfxswiftoption is that the broker does not appear to have a trading platform at all. Considering that it is a vital offering of a broker, this should be a big flashing warning sign for anyone thinking about signing up with this platform. All you will find on their website is a dashboard that helps you track your money and if you check it out, you will find that it is also rigged because it shows impossible returns.
The Conclusion
Taking these warning signs into account, you can determine that Hfxswiftoption is not a broker to be trusted.