---
How To Get Your Money Back From Scammers?
Want to get your money back from a scam?
Fill in the contact form on the page in this link and you will be able to get help in recovering your lost funds! You will be walked through the entire recovery process by a representative of a recommended fund recovery service after which a case will be opened for you by a case manager.
---
TudoFX Review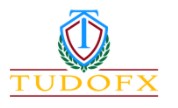 There are many people all around the world who want to trade in the financial markets, but don't take the risk because they are wary of the scam brokers that are rampant in the space. There have been too many cases of people losing their money to these fraudulent platforms, which has made others hesitate. But, are you willing to miss out the opportunities these markets have to offer? The opportunities are just too good to make that mistake. Then, how do you ensure your safety? You accomplish this by being careful in choosing the broker, which means looking at this TudoFX review.
This can come in handy because your goal is to figure out how to identify a brokerage as a scam and this review can help you in doing so. The primary reason that most people end up becoming victims is because they don't know the warning signs. Obviously, no fraudulent broker will ever tell you outright that it is a fraud. It is you who has to find out and this means being able to spot the warning signs. Yes, there are some indications that can help you come to that conclusion, if only you know what to look for.
You can learn what these warning signs are when you check out TudoFX, which is portrayed as an online forex and CFD broker that offers its services to millions of traders all over the world. It claims to be a trustworthy one that can give its clients access to more than 1,000 trading instruments, which include around 250 crypto CFDs, along with a very innovative and advanced trading platform. Moreover, the broker also promises its clients some very impressive and high earnings, which makes it sound like a great platform.
The bad news is that there are some clear warning signs that can help you see that TudoFX is not what it is presented as. What are these warning signs? You can check them out below:
Anonymous broker
The first thing that you should do when it comes to any broker is to look into their background. When you know the company behind it and the rest of its details, you can be reassured that it is an authentic company that will not just vanish overnight with your funds. But, TudoFX will disappoint you in this regard because their website appears to be essentially anonymous. You will not find any such information about the brokerage, or the company behind it.
You can scour through the presentation on the TudoFX website and there is no physical address, or even any corporate background given. All you will find is an email address and an obscure phone number that doesn't really give you any data. When you go through the Terms and Conditions of the broker's website, you will find a vague refers to the jurisdiction of St. Vincent and the Grenadines and this doesn't boost your confidence either. Why? This is because it is an offshore jurisdiction that does not regulate its forex industry, so a registration there is essentially worthless.
Broker without a license
Checking the licensing of a broker is also a must because this can provide you peace of mind about the authenticity and legitimacy of the brokerage. Here again, you should be ready for disappointment because TudoFX does not appear to have any license. As mentioned above, if it is based in St. Vincent and the Grenadines, a license there doesn't hold any value because it is a hotspot for scammers due to the lack of regulation.
But, since there is no confirmation, no one knows where the broker is based, which means there is no way to know about its licensing. Most importantly, if TudoFX was indeed a legitimate broker, they would have shared their licensing details instead of not mentioning them altogether.
Controversial Terms and Conditions
The Terms and Conditions of a brokerage should always be assessed before you sign up with them because these outline your relationship terms with them. They dictate the policies you would have to follow and the fees you will be charged and so on. Thus, you need to know what you are getting into to avoid any nasty surprises in the future. Checking the Terms and Conditions of TudoFX can actually be illuminating.
The broker has mentioned that they can change their minimum margin requirements whenever they feel like it. They have said that it is at their discretion, which means that they can ask you to deposit more money to be able to access your funds and you will not be able to do anything about it. There are additional problems with TudoFX's Terms and Conditions pertaining to their withdrawal. The broker says that you will be required to pay a certain administrative fee when you make a withdrawal request.
This fee will be applicable even if your withdrawal request is rejected. This is absurd because no brokerage will have such excessive charges.
Lack of trading platform
As the trading platform offered by a broker is very important, you need to make sure it is up to the mark and can get the job done. A look through the presentation of TudoFX shows that the broker is promising a very advanced trading platform and has also mentioned the MetaTrader 4. While these claims do sound impressive, the problem is that you will not find a trading platform available. This is a warning because it makes it likely that the broker does not offer any trading at all.
No payment methods mentioned
Another warning sign of a problem is the lack of information about payment methods. Nowhere in the presentation has TudoFX mentioned payment methods of any kind. This is a concern because you want to be able to make payments through methods like VISA and MasterCard because they are eligible for a chargeback. Hence, you can file for a refund if there is a problem.
Wrapping Up
You should pay heed to these warning signs and avoid TudoFX because it is not a trustworthy broker at all.