---
How To Get Your Money Back From Scammers?
Want to get your money back from a scam?
Fill in the contact form on the page in this link and you will be able to get help in recovering your lost funds! You will be walked through the entire recovery process by a representative of a recommended fund recovery service after which a case will be opened for you by a case manager.
---
NTB Financial Market Review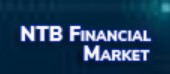 Everyone is aware that the financial markets can offer countless opportunities to people for making money. You can start trading online in just a few minutes because brokers exist for facilitating people. But, you have to bear in mind that you cannot just opt for any broker for beginning your trading journey. If you do a bit of research, you can easily discover that there have been hundreds of incidents involving scam brokers. People ended up losing their hard-earned money because they opted for a fraudulent platform and had to deal with the consequences.
Of course, this is not something you want to deal with, which means you should be conscious when you begin your search. This means not just believing everything you read and doing some verification before you move forward with it. Doing so can help you in figuring out if a broker is reliable or not. This also applies in the case of NTB Financial Market, which presents itself as an award winning and trusted broker, which falls under the regulatory oversight of some of the most renowned regulatory institutions. Some of these names include the Cyprus Securities and Exchange Commission (CySEC), the Financial Conduct Authority (FCA) in the UK, the Financial Sector Conduct Authority (FCSA) in South Africa and BaFin in Germany.
You will find that NTB Financial Market also promises maximum profits and optimal trading conditions and this can make their offer irresistible. All of this sounds very promising and you would want to open an account with the brokerage right away. However, as mentioned earlier, you need to verify everything if you want to succeed and this means checking out this NTB Financial Market review. When you do so, you will realize just how scam brokerages operate because there are a ton of problems with this one. What are they? Take a look below: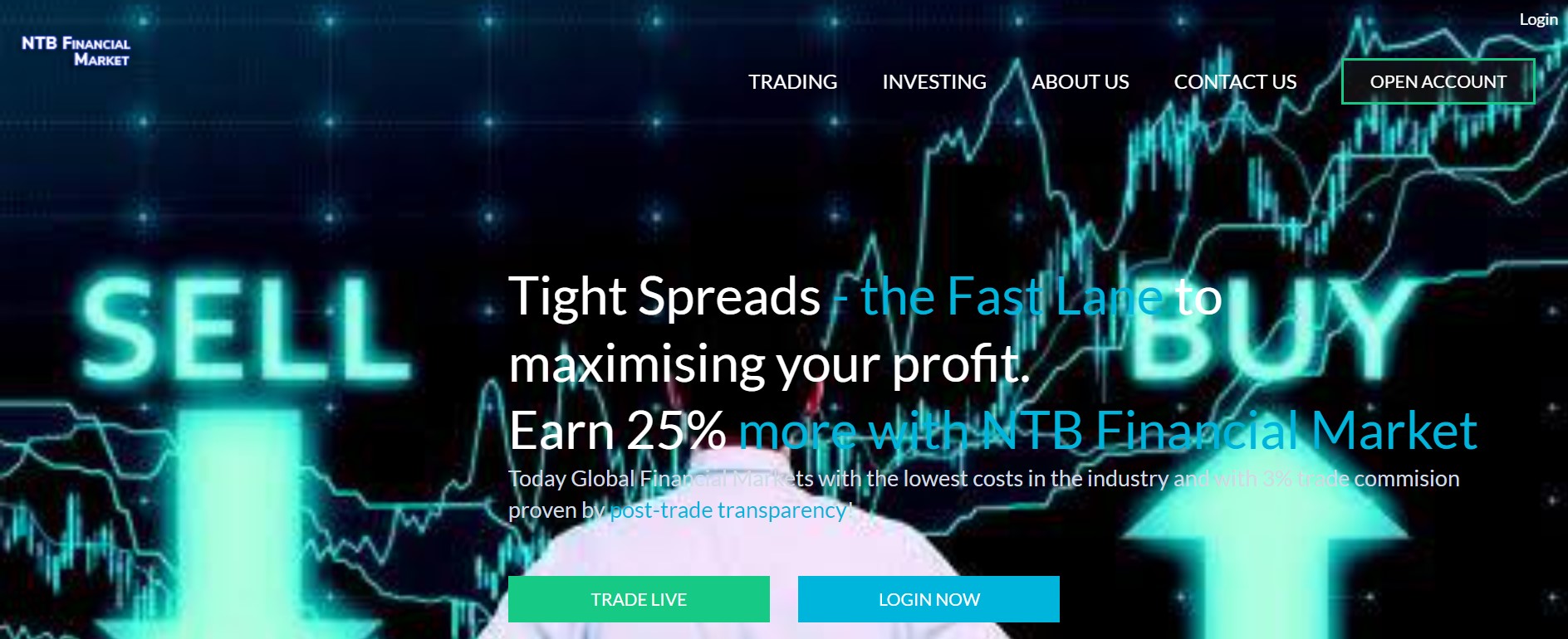 It has been blacklisted by the CySEC
As mentioned earlier, NTB Financial Market claims to be regulated in not just one, but multiple jurisdictions and this is enough to impress anyone. But, a closer look shows that this is all just a sham because the Cyprus Securities and Exchange Commission (CySEC) has actually issued a warning against the broker. Such a warning is enough to convince anyone to steer clear of this broker because no legitimate platform would every lie about its licensing.
The fact that NTB Financial Market has to resort to lying to potential clients is indication enough that it is a scam brokerage. Moreover, their lies become evident when you go through their website content because they are not consistent. If you go through their presentation, you will notice that they have provided different license numbers. A quick check of these numbers show that one of them belongs to a company named Nadine Corner, which is no longer regulated by the FCA or permitted to carry out regulated activities.
The next license number belongs to JFD GROUP LTD, which has one website and it is not the one that NTB Financial Market is using, which means they have stolen the license number. The third license number is not registered anywhere and this is all confirmation that the broker is just a scam.
It is offering asset management services
Another feature that will draw your attention towards NTB Financial Market is their offer of money management services. This is very intriguing because they are offering to help you follow some 'strategies' they will provide and this will help you in earning annual returns. The numbers are obviously quite impressive because they are promising 20% to 40% returns and who wouldn't want to earn such profits?
But, the problem is that NTB Financial Market does not offer you a social trading platform that allows you to copy the trades of professional traders and make profits. Instead, they want you to rely on some 'unproven strategies' where you are expected to depend on the brokerage to make trades on your behalf. This is very shady and the fact that the broker does not have a license to provide financial services just adds to it.
Even if NTB Financial Market did have a legitimate forex license, they would have never made such an offer because it is completely against their business model. Brokers are market makers, which means they make profits when their clients lose a trade. Hence, if they manage your trades, they would deliberately lose all of them because it would mean more profits for the company. This is a conflict of interest, so a broker cannot offer such services, at least not a legitimate one.
It does not have a functional trading platform
The most important feature that an online broker offers to its clients is that of a trading platform. This is the software used for trading and has to be a good one for you to be able to trade smoothly. Unfortunately, you will quickly find that NTB Financial Market may claim to offer you the MetaTrader 4 and the MetaTrader 5 platforms, but they don't seem to be available on their website. This means that like many of the other fraudulent platforms out there, the company is only misleading you and there is no functional platform available.
Its payment methods are also unproven
Similar to the trading platform, a quick look at the payment methods supported by NTB Financial Market shows that they are offering a variety of options. You will find some prominent ones like Skrill, VISA, MasterCard, iDeal, GiroPay, SOFORT and POLi. But, there is no way to confirm if these methods are really available or not. Plus, the broker is asking for a minimum deposit of $500 and this is considered high because the standard is no more than $250. In fact, most brokerages are allowing clients to open accounts for as low as $10 these days.
Conclusion
Keeping in mind the problems that can be found on the NTB Financial Market website, it is quite clear that this is not a reliable broker.