---
How To Get Your Money Back From Scammers?
Want to get your money back from a scam?
Fill in the contact form on the page in this link and you will be able to get help in recovering your lost funds! You will be walked through the entire recovery process by a representative of a recommended fund recovery service after which a case will be opened for you by a case manager.
---
SNP-500 Review


With numerous stories about scam brokers circulating in the financial markets, it is perfectly natural for you to be concerned when you are looking for a broker to start your trading journey. No one wants to take the risk of signing up with a platform that might turn out to be fraudulent at the end of the day because you can end up losing everything. So, what should you do? This is where you have to play it smart and do your research to know everything essential about a broker before trusting them with anything. You will find the following SNP-500 quite valuable in this regard.
You will come across SNP-500 when you are searching for an online broker and even if you like their offerings, it doesn't mean that you take their word for it. Checking everything carefully is recommended because you want to know exactly what you are getting into. In order to do so with SNP-500, you can check out this review below: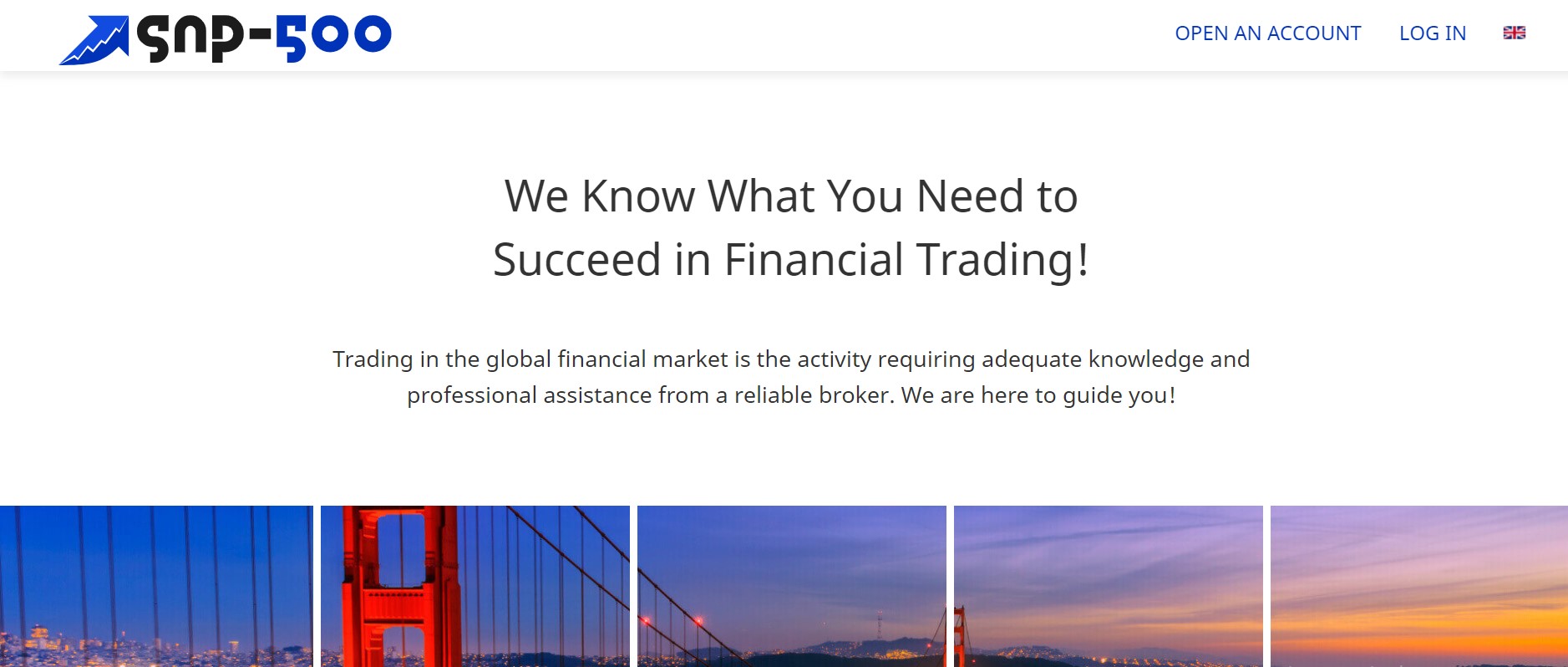 No licensing and regulation
When you go through the SNP-500 website, you will find that the broker claims to be operating in Russia and has gone as far as claiming itself to be licensed to offer its services. In fact, it has even presented a certificate from a regulatory body called the Maufor Commission. All of this would be quite impressive, if this regulatory authority existed.
In order to be regulated and licensed in Russia, a broker needs the approval of the Central Russian Bank (CRB) and Association of Forex Brokers (AFB). However, you will not find SNP-500 licensed by any of these regulatory authorities. The one it has mentioned on its website is completely fake and does not exist. It is a common practice of scam brokers to make up regulators and pretend to be licensed.
Absurd bonus policy
Going through the offerings of SNP-500 shows that the broker is offering trading bonuses to its clients. Why is that a problem? First and foremost, these trading bonuses are known for having strings attached that are normally never in favor of traders and always benefit the brokerages. Therefore, these were banned in most regulated jurisdictions. Yet, they are available here and you will find that they do come with an exploitative policy.
It should be noted that SNP-500 has clearly stated that traders will not be permitted to make withdrawals until they meet certain turnover requirements. The problem is that these turnover requirements are impossible to meet, which speaks volumes about the intentions of the broker. It is quite obvious that they want to withhold your funds because they want you to achieve a turnover of $5,000,000 to be able to withdraw their $200 bonus and the profits they make.
Extremely high levels of leverage
There are people who might consider the high levels of leverage offered by SNP-500 an advantage because it allows them to trade more. But, it is essential to remember that high leverage also carries high risks, which are certainly not good. Most importantly, SNP-500 claims to offer leverage as high as 1:1000 and this is a problem because brokers in Russia are not allowed to offer leverage higher than 1:50 to retail clients. This immediately indicates that SNP-500 is not a regulated and licensed broker.
No MT4 or MT5 available
If you have done any research into trading platforms, then you would probably be aware that the MT4 and the MT5 trading platforms are recognized as the top ones in the market. They are quite powerful and offer sophisticated tools and automated trading features to their clients. Unfortunately, you will not find either of these platforms available at SNP-500 and it is offering a web-based solution to its clients. This doesn't even come close to the industry standard platforms.
Bottom Line
All the problems with SNP-500 clearly indicate that this is not a regulated and trustworthy broker and is likely a scam that you should steer clear of.